Amanita, Toad Stool, Bug Agaric, Agaric, Amanita Muscaria



Available
in 2C-30C, 200C, 2X-30X, 200X, 1M-50M, CM from $6.50
Purchase options
HPUS indication: Numbness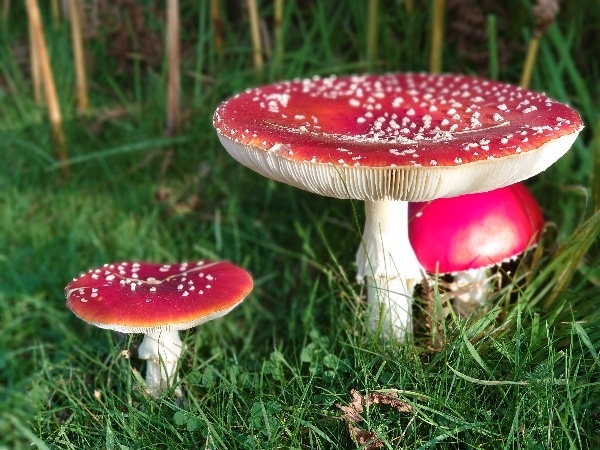 Homeopathic remedies are prescribed on the basis that in a tiny dilution like cures like, so while the very dilute homeopathic remedy may help, the raw product is often best avoided.
Below are the strongest indications of Agaricus Muscarius in traditional homeopathic usage, not reviewed by the FDA.
SLEEP AND DREAMS
Sleep and dreams
Paroxysms of yawning
Restless from violent itching and burning
On falling asleep, Starts, twitches, and awakens often
Vivid dreams
Drowsy in daytime
Yawning, followed by involuntary laughter.
Bad
Comatose
Comatose; between convulsions
Deep
between convulsions
after dinner
retaining poisons normally excreted (uremic, kidney malfunction)
Disturbed; by dreams
Dreams; anxious
confused
disconnected
frightful
many
unpleasant
not remembered
vexatious, stressful
vivid
Heavy
Interrupted
Position; limbs stretched out
Prolonged sleep
Restless
Short
Sleepiness, tiredness
morning
after rising
late morning
while reading
noon
afternoon
evening
8 p.m.
after sexual intercourse
after dinner
difficult to wake up
during eating
after eating
during headache
while sitting
Sleeplessness, insomnia
night; from before midnight
until 1-30 to 2-30 a.m.
night; during period
night; after mental exertion
night; from shocks
night; with sleepiness
night; from thoughts; from activity of mind
night; before thunderstorm
Sleep-walking
Not refreshing
Waking; midnight
difficult to wake up
from dreams
early
frequent
late
Yawning
daytime
morning
on waking
while walking in open air
late morning
with giddiness
followed by involuntary laughter
spasmodic
intense
≡ more ...