Filix Mas
Male Fern, Felix-mas, Filix
HPUS label indication: Worms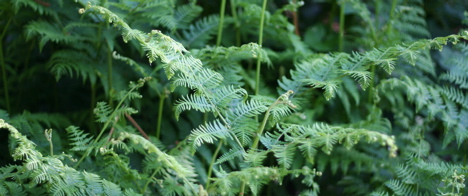 Below are the strongest indications of Filix Mas in traditional homeopathic usage, not reviewed by the FDA.
A remedy for worm symptoms, especially with constipation. Tapeworm. Soporific conditions. Torpid inflammations of lymphatic glands ( Maceration of fresh root.) Pulmonary tuberculosis in young patients, no fever, with limited, ulcerated lesions, formerly classified as scrofula.
Relationships
Compare: Aspidium alhamanticum. Panna - 3 doses, 2 grammes each, all in half hour, fasting in a glass of milk. Tasteless and will remove tape worm. Cina; Granat.; Kousso.
Dose
First to third potency. For the expulsion of tapeworm, a full dose of 1/2 to 1 dram of the Oleoresin, fasting
Blindness, monocular amblyopia.
Bloated
Diarrhoea and vomiting
Gnawing-pain; worse eating sweets
Painless hiccough.
Worm colic, with itching of nose, pale face, blue rings around eyes
Buy Filix Mas

Homeopathic remedies are prescribed on the basis that in a tiny dilution like cures like, so while the very dilute homeopathic remedy may help, the raw product is often best avoided.
Sources
Entries on a white background are from Boericke's Materia Medica. Entries on a green background are from a reversed Kent's repertory, with some alterations to modernise the language. Uses are based on traditional homeopathic practice and have not been reviewed by the FDA.