Pulsatilla, Pulsatila, Pratensis, Wind Flower, Pulsat, Pasque Flower



Available
in 2X-30X, 200X, 2C-30C, 200C, 1M-50M, CM from $6.50
Purchase options
HPUS indication: Weeping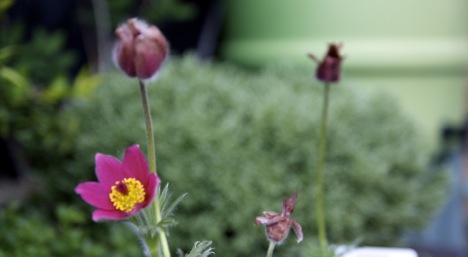 Homeopathic remedies are prescribed on the basis that in a tiny dilution like cures like, so while the very dilute homeopathic remedy may help, the raw product is often best avoided.
Below are the strongest indications of Pulsatilla in traditional homeopathic usage, not reviewed by the FDA.
RELATIONSHIPS
Compare
Penthorum
, often indicated after
Pulsatilla
in later colds.
Ionesia asoca -
Saraca indica - (
Amenorrhoea,
pain).
Artiplex (
Uterine symptoms, amenorrhoea; hysteria, coldness between shoulders, dislike of warm food, craves strange foods, palpitation, sleeplessness).
Pulsatilla Nultaliana
, identical effects.
Compare:
Cyclamen
;
Kali-bich
.;
Kali-sulph
.;
Sulphur
.
Pimenta
- Allspice - (one-sided neuralgias, parts of body hot and cold).
Anagyris
(headache, amenorrhoea).
Complementary:
Coffea
;
Chamom.
;
Nux
.
≡ more ...