Silicea - Hearing symptoms
Silica, Pure Flint, Silica Terra, Silicon Dioxide, Schuessler Tissue Salt, Cell Salts, Cell Salts, Tissue Salts, Biochemic Tissue / Cell Salt Number # 12 / Twelve
HPUS label indication: Formation of pus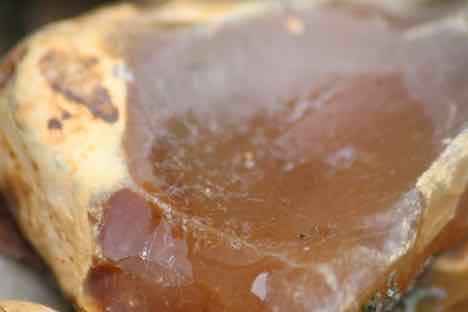 Below are the strongest indications of Silicea in traditional homeopathic usage, not reviewed by the FDA.
BETTER, warmth, wrapping up head, summer; in wet or humid weather.
WORSE, new moon, in morning, from washing, during menses, uncovering, lying down, damp, lying on left side, cold.
Relationships
Complementary:
Thuja
;
Sanic
.;
Puls
.;
Fluor-ac
.
Mercurius
and Silicea do not follow each other well.
Compare: BLACK
Gunpowder
3X ( Abscesses, boils, carbuncles, limb purple. Wounds that refuse to heal; accident from bad food or water. - Clarke.)
Hep
.;
Kali-phos
.;
Pic-ac
.;
Calc
.;
Phos
.;
Tabasheer; natrum silicum
(tumors, hemophilia, arthritis; dose, three drops three times daily, in milk);
Ferrum Cyanatum
(epilepsy; neuroses, with irritable weakness and hypersensitiveness, especially of a periodical character).
Silica Marina
-
Sea-sand
- (
Silica And Natrum Mur.
symptoms.
Inflamed glands
and commencing suppuration. Constipation. Use for some time 3X trit.)
Vitrum - crown glass - (
Potts; disease, after Silicea, necrosis, discharge thin, watery, fetid. Much pain, fine
Grinding and grating
like grit.)
Arundo Donax
(acts on excretory and generative organs; suppuration, especially chronic, and where the ulceration is fistulous, especially in long bones. Itching eruption on chest, upper extremities and behind ears).
Dose
Sixth to thirtieth potency. The 200th and higher of unquestioned activity. In malignant affections, the lowest potencies needed at times.
HEARING
Impaired
Impaired; after a cold
Impaired;
after explosive noise
Impaired;
after scarlet fever
Impaired;
catarrh of Eustachian tube (tube connecting ear to nose)
Impaired;
change of clothing
Impaired;
cold, wet weather
Impaired;
difficulty hearing the human voice
Impaired;
from paralysis of the auditory nerve
Lost, deafness
Lost, deafness;
afternoon
Too sensitive
Buy Silicea

Homeopathic remedies are prescribed on the basis that in a tiny dilution like cures like, so while the very dilute homeopathic remedy may help, the raw product is often best avoided.
Sources
Entries on a white background are from Boericke's Materia Medica. Entries on a green background are from a reversed Kent's repertory, with some alterations to modernise the language. Uses are based on traditional homeopathic practice and have not been reviewed by the FDA.