Silicea - Vertigo, Dizziness symptoms
Silica, Pure Flint, Silica Terra, Silicon Dioxide, Schuessler Tissue Salt, Cell Salts, Cell Salts, Tissue Salts, Biochemic Tissue / Cell Salt Number # 12 / Twelve
HPUS label indication: Formation of pus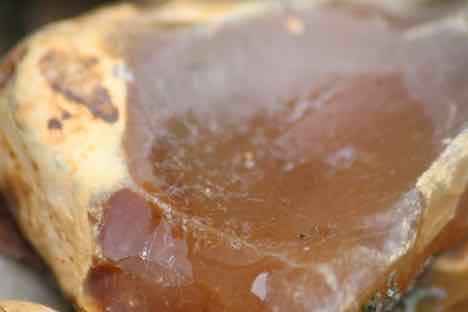 Below are the strongest indications of Silicea in traditional homeopathic usage, not reviewed by the FDA.
BETTER, warmth, wrapping up head, summer; in wet or humid weather.
WORSE, new moon, in morning, from washing, during menses, uncovering, lying down, damp, lying on left side, cold.
Relationships
Complementary:
Thuja
;
Sanic
.;
Puls
.;
Fluor-ac
.
Mercurius
and Silicea do not follow each other well.
Compare: BLACK
Gunpowder
3X ( Abscesses, boils, carbuncles, limb purple. Wounds that refuse to heal; accident from bad food or water. - Clarke.)
Hep
.;
Kali-phos
.;
Pic-ac
.;
Calc
.;
Phos
.;
Tabasheer; natrum silicum
(tumors, hemophilia, arthritis; dose, three drops three times daily, in milk);
Ferrum Cyanatum
(epilepsy; neuroses, with irritable weakness and hypersensitiveness, especially of a periodical character).
Silica Marina
-
Sea-sand
- (
Silica And Natrum Mur.
symptoms.
Inflamed glands
and commencing suppuration. Constipation. Use for some time 3X trit.)
Vitrum - crown glass - (
Potts; disease, after Silicea, necrosis, discharge thin, watery, fetid. Much pain, fine
Grinding and grating
like grit.)
Arundo Donax
(acts on excretory and generative organs; suppuration, especially chronic, and where the ulceration is fistulous, especially in long bones. Itching eruption on chest, upper extremities and behind ears).
Dose
Sixth to thirtieth potency. The 200th and higher of unquestioned activity. In malignant affections, the lowest potencies needed at times.
VERTIGO, DIZZINESS
Afternoon
As if intoxicated
As if lifted up
Comes up the back
Continuous
During headache
During sleep
Epileptic
Evening
From head; at back of head (occiput)
From looking at...; looking steadily
From looking at...;
looking upwards
From movement
From smoking
In house
In house;
on entering house
In open air
In women; when period is suppressed
Lying down
Mental exertion
Morning
Morning;
during breakfast
Must lie down
Night
On closing eyes
On exertion of vision
On rising
On rising;
from lying on back facing upwards
On stooping
Perception of objects distorted; seem to turn in a circle
Rest
Sitting
Swaying; toward right
Tendency to fall over
Tendency to fall over;
falling backward
Tendency to fall over;
falling forward
Tendency to fall over;
falling sideways
Tendency to fall over;
falling sideways; falling to right
Walking
When lying down; lying on back
When lying down;
lying on side; on left side
When lying down;
while lying down
While eating
While eating;
during breakfast
While eating;
during dinner
While half asleep
While meditating
While meditating;
while walking in open air
While sitting
While sitting;
sitting up in bed
While standing
While travelling
While travelling
While walking
While walking;
while in the open air
With nausea
With sleepiness; at the same time
Buy Silicea

Homeopathic remedies are prescribed on the basis that in a tiny dilution like cures like, so while the very dilute homeopathic remedy may help, the raw product is often best avoided.
Sources
Entries on a white background are from Boericke's Materia Medica. Entries on a green background are from a reversed Kent's repertory, with some alterations to modernise the language. Uses are based on traditional homeopathic practice and have not been reviewed by the FDA.