Vegetable Charcoal, Carbo Veg, Carboveg, Charcoal, Carbo-v, Carb-v.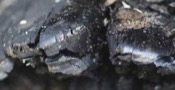 Have you ever used Carbo Veg? Yes No


Below are the main rubriks (i.e strongest indications or symptoms) of Carbo Veg in traditional homeopathic usage, not approved by the FDA.
CHEST
Chest
Wheezing and rattling of mucus in the chest.
Fits of suffocation caused by flatulency.
Frequent want to take a deep inspiration.
Burning pain, shootings, and pressure on the chest (Hydro thorax).
Compression and cramp-like constriction in the chest.
The chest is tight, with a sensation of fulness and anxiety.
Pains as from excoriation in the chest.
Sensation of fatigue in the chest.
Burning pain in the region of the heart, with congestion in the chest, and violent palpitation of the heart.
Rheumatic, drawing pains, acute pullings and pressure on the chest.
Brownish spots on the chest.
Brown-yellow blotches on the chest.
Erysipelatous inflammation of the mammae.
Pulse
Febrile state with comatose drowsiness, râle, cold sweat on the face and at the extremities, face hippocratic, pulse small and evanescent.
Pulse, small, weak, imperceptible; uneven; intermitting.
Respiration
Laboured respiration and shortness of breath, while walking.
Great difficulty of respiration, and oppression of the chest.
On breathing, painful throbbing in the head and teeth.
Want of breath, esp. in the evening in bed.
Prolonged hoarseness, esp. towards the evening.
In the morning and in the evening hoarseness, aggravated by prolonged conversation, more esp. by cold and damp weather.
Loss of voice at night, or when talking.
Scraping, tingling, and tickling in the larynx.
Cough excited by a tingling in the throat, or with burning pain and sensation of excoriation in the chest.
Soreness and ulcerative pain in the larynx and pharynx.
Cramp-like cough, also with retching, and vomiting, three or four times a day, or else in the evening, for a long time successively.
Spasmodic hollow cough (whooping-cough); four or five attacks every day, caused by a tingling irritation in the larynx; expectoration only in the morning, yellow, like pus; brownish; bloody; tasting putrid, sour, salt, and of offensive smell.
The cough is agg. in the evening; till midnight; from movement; when walking in the open air; from cold, wet weather from going from a warm to a cold place; after lying; after eating and drinking; esp. cold things; from talking.
Cough in the evening before going to bed, and in bed.
On coughing, painful shootings in the head.
Cough, with expectoration of greenish mucus, or of a yellowish pus.
Cough, with spitting of blood and burning pain in the chest.
Cold breath.
≡ more ...