Vegetable Charcoal, Carbo Veg, Carboveg, Charcoal, Carbo-v, Carb-v.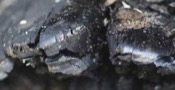 Have you ever used Carbo Veg? Yes No


Below are the main rubriks (i.e strongest indications or symptoms) of Carbo Veg in traditional homeopathic usage, not approved by the FDA.
CHEST
Lungs
Burning in chest, as from glowing coals; rawness and soreness.
Congestion to chest and head.
Weak, fatigued feeling of chest.
Burning under sternum; rattling of large bubbles; dyspnoea; cold knees in bed.
Bronchial catarrh, hoarse, mucous rales; chest and ribs feel as if bruised.
Oppressive tearing in the left chest.
Pressive pain in the upper right chest, through to scapula.
Haemoptysis, burning in chest, paroxysms of violent cough, hoarse; face pale; skin cold; slow, intermittent pulse; wants to be fanned.
Respiration
Breath cold.
Breathing short, with cold hands and feet.
Desires to be fanned, must have more air.
Difficult breathing, fulness of chest, and palpitation on slightest motion.
Asthma of old people, weakness, trembling; looks as if dying; full of wind, but cannot raise it; better in cold air; worse in morning.
Cheyne-stokes breathing in organic heart disease.
Loud, rattling breathing; cough ceases; oedema pulmonum impending.
Great dyspnoea, great anxiety, but not restless; cough in violent spells, watery, profuse expectoration. θ Emphysema.
Heart and pulse
Palpitation excessive, for days, after eating; when sitting.
Blood stagnates in capillaries, cyanosis; cold face and limbs, cold sweat; complete torpor; impending paralysis of heart.
Pulse thread-like; weak and small; intermittent.
Outer chest
Brown-yellow blotches on chest.
≡ more ...