Vegetable Charcoal, Carbo Veg, Carboveg, Charcoal, Carbo-v, Carb-v.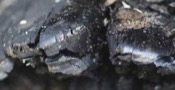 Below are the main rubriks (i.e strongest indications or symptoms) of Carbo Veg in traditional homeopathic usage, not approved by the FDA.


Have you ever used Carbo Veg? Yes No

GENERALITIES
Fatigue
General lassitude (after fourth dose),
Sleep
Drowsy (second day),
Very drowsy in the day; falling asleep very late at night; frequent starting in sleep, with strange fancies, etc.,
Sleepy (tenth day),
Sleepy at 2.30 P.M. (sixth day),
Sleeplessness (eighth and ninth days),
Half awake all night, and awoke in the morning feeling tired, cross, sleepy, my mouth having a peculiar feeling, as though painted or covered over with something, and tasting, as near as I can describe, as one's mouth does when having the measles (first day),
Sleep full of dreams of hard work,
Horrid dreams (fifth day),
Sleep and dreams
Sleepiness.
Yawning,
Much yawning and stretching,
Frequent yawning and stretching, which seem to do good (after five days),
Inclined to sleep very early in the evening,
Inclination to sleep after dinner, without being able to sleep,
Sleepiness increased by motion in the forenoon while sitting and reading,
Sleepiness after supper, with red heat of the face,
Sleepiness, with frequent yawning,
Great sleepiness during the day; he was obliged to sleep before and after noon; at night his sleep was full of fancies (after eight days),
Overpowering sleepiness after dinner, with burning of the lids on closing the eyes (seventh day),
Overpowered with sleep in the evening,
Overpowered with sleep after eating,
Intoxicated with sleep after eating,
Sleep after eating, uninterrupted for an hour, but uneasy on account of anxious dreams,
Sleeplessness.
She was unable to sleep at night, but could not open the eyes,
Is unable to sleep at night, although the eyes seem full of sleep,
She was unable to sleep at night on account of heat in the blood,
Loss of sleep on account of uneasiness in the body,
Falls asleep late, not until 1 o'clock,
Uneasy sleep and frequent waking at night,
Uneasy, unrefreshing sleep; prostration in the morning,
On falling asleep he started up as in fright,
Much coherent talking in the sleep awakens him, when he remembers the dreams,
Uneasy sleep with frequent waking, and in the morning in bed headache, with burning here and there in the body,
Awakes early in the morning, about four,
Frequent waking at night, with coldness of the limbs and knees,
He was frequently awakened at night, with heat and thirst,
Dreams.
Very many dreams (first night),
Night full of dreams (after ten hours),
Vivid dreams,
Vivid dreams, which are not remembered,
Very vivid dreams, causing restlessness (second night),
Very vivid, lascivious dreams (second night),
Anxious dreams, with uneasy sleep,
Anxious, frightful dreams,
Extremely anxious dreams,
Tormenting dreams disturb the sleep,
Generalities
Restlessness,
Very restless,
Anguish in all the vital organs,
General weak and faint condition of body, especially in the morning, preventing rising till late,
≡ more ...