Vegetable Charcoal, Carbo Veg, Carboveg, Charcoal, Carbo-v



Available
in 6X-30X, 200X, 3C-30C, 200C, 1M-100M from $6.50
Purchase options
HPUS indication of Carbo Vegetabilis: Exhaustion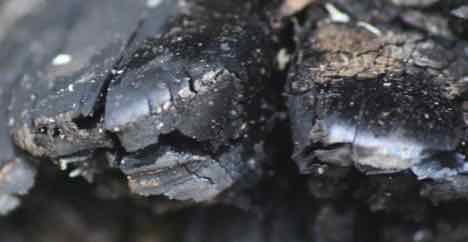 Homeopathic remedies are prescribed on the basis that in a tiny dilution like cures like, so while very dilute Carbo Vegetabilis may help, unprocessed Carbo Veg may be best avoided.
Below are the main rubriks (i.e strongest indications or symptoms) of Carbo Veg in traditional homeopathic usage, not reviewed by the FDA.
INJURIES AND ACCIDENTS
Injuries and accidents
Burns
Injuries in general
Poisoning
Poisoning; poisoning by mercury
poisoning by quinine
Shock from injury
Wounds
bleeding freely
effects of wounds on other parts (constitutional)
slow to heal
penetrating wounds
from splinters
stab wounds
≡ more ...