Vegetable Charcoal, Carbo Veg, Carboveg, Charcoal, Carbo-v, Carb-v.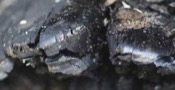 Have you ever used Carbo Veg? Yes No


Below are the main rubriks (i.e strongest indications or symptoms) of Carbo Veg in traditional homeopathic usage, not approved by the FDA.
RECTUM, ANUS, STOOL
Perinaeum
Excoriation and oozing at the perinaeum.
Stool
Constipation.
Hard, tough, scanty stool.
Insufficient evacuations.
Difficult evacuations, without being hard, with straining, burning pain in the anus, and pains similar to those of parturition, in the abdomen.
Evacuations liquid, pale or mucus-like.
Discharges of mucus and of blood instead of faeces during the evacuation, with cries (in children).
Involuntary evacuations of substances of a putrid smell.
Discharge of blood from the anus with every evacuation.
After the evacuation, aching pain in the abdomen.
Large painful haemorrhoidal tumours of a deep blue colour at the anus.
Fluent hemorrhoids.
Shooting, itching and burning pain in the anus.
Discharge from varices.
Discharge of taenia.
Discharge of a viscous and corrosive serum from the anus and rectum, esp. at night.
≡ more ...