Vegetable Charcoal, Carbo Veg, Carboveg, Charcoal, Carbo-v, Carb-v.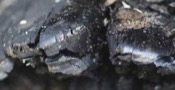 Have you ever used Carbo Veg? Yes No


Below are the main rubriks (i.e strongest indications or symptoms) of Carbo Veg in traditional homeopathic usage, not approved by the FDA.
SKIN
Skin
Eruptions, Dry.
Nettle-rash for several weeks (after four days),
The tip of the nose scurfy,
Some scattered, red, uneven spots on the neck, with sensitive itching, in the evening (after forty-eight hours),
Eruption in the angle of the wings of the nose,
Eruption in the left corner of the mouth, like an itching tetter,
Eruption on the chin; ulcers beneath the jaw and in front of the ear,
Painful; eruption on the upper lip; the red portion is full of pimples,
Itching eruption on the neck and shoulders just before menstruation,
Fine itching eruption on the hands,
Painless, papulous eruption on the forehead (after five days),
Red, smooth, painless, papulous eruption, here and there in the forehead,
Papulous eruption on the temples,
Much papulous eruption in the face and on the forehead,
Papulous eruption on the neck,
Itching nettle-rash on the calves,
Small white pimples on the skin of the forehead, like glands (after three days),
Red pimples on the forehead, near the hairs, that pain only on touch,
Some white pimple on both temples (after four days),
White itching pimple about the nose,
White pimples on the lower part of the cheek,
A large red pimple close to the anus, with a blackish tip, itching somewhat,
Moist.
Itching eruption on the nose, with increased moisture (after seven hours),
Itching on the thigh near the scrotum; the place is moist (after twenty-four hours),
Itching vesicular eruption on the knee,
A place which had been rubbed sore, and which was nearly covered with skin again, began to be denuded anew, and became moist,
Pustular.
Pustules, with burning sensation, below the red portion of the upper lip,
A large boil on the upper arm, surrounded by many itching pimples (after seven days),
An ulcer on the fontanelle exuded a corrosive moisture,
An ulcer that had already healed broke out afresh, and discharged, instead of pus, lymph mingled with blood; the place was hard and painful to touch,
The pus from an ulcer was offensive, like Asa Foetida asafoetida,
Alarming numbness in all the external parts,
Formication all over,
Skin burning,
≡ more ...