Hawthorn, Crat-o.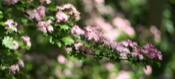 Please see our remedy relationship tool to view relationships across more than two remedies

< < Crataegus Oxyacantha- main page

Below are the main rubriks (i.e strongest indications or symptoms) of Crataegus Oxyacantha in traditional homeopathic usage, not approved by the FDA.
RELATIONSHIPS
Compare
Compare Other members of the Rose family, notably Prunus Virginianus and Amygdala amara, and also, Laurocer., Camphora Camphor, Hydrocy. ac., Digitalis Purpurea Digitalis, Arsenicum Album Arsen. Iodium iod., Strophanthus Hispidus Strophanthus, Phaseolus, &c.
Related
Related Apocy
Strop