Black Lead, Graphite



Available
in 3C-30C, 200C, 6X-30X, 200X, 1M-50M, CM from $6.50
Purchase options
HPUS indication of Graphites: Cracks in skin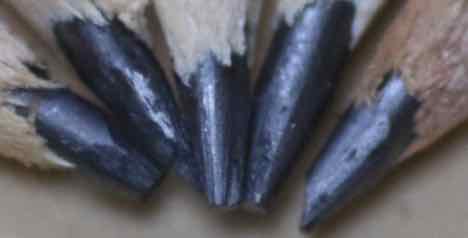 Homeopathic remedies are prescribed on the basis that in a tiny dilution like cures like, so while very dilute Graphites may help, unprocessed Graphites may be best avoided.
Below are the main rubriks (i.e strongest indications or symptoms) of Graphites in traditional homeopathic usage, not reviewed by the FDA.
< < Graphites - main page
FACE
Face
Feels as if cobwebs were on it
Eczema of nose
Itching pimples
Moist eczema around mouth and chin
Erysipelas, burning and stinging.
Bloated (see swelling, congestion)
Bloated (see swelling, congestion); before period
Sensation of cobwebs
Coldness
left
Distortion
mouth
one-sided
Falling of whiskers
Freckles
Sensation of hairs
Heat
afternoon
evening
during chilliness
during anxiety
during chill
hot flashes
at peak of disease
Inflammation; indurated (hard from inflammation)
indurated (hard from inflammation); lower jaw, around the bone
indurated (hard from inflammation); submaxillary gland (gland by neck, under jaw)
submaxillary gland (gland by neck, under jaw)
Lips; chapped
cracked lips
corners of mouth
dryness
excoriated (as if grazed, chaffed)
heavy feeling; lower lip
like insects crawling on skin (see skin)
during period
out-breaks on lips
burning
cold sores, herpes; around lips
pimples
ulcers
Numbness; left
Pain
from exposure to cold (see wind)
while lying down
during period
affected by movement (for better or worse); while eating; when chewing (see movement)
sitting
jaw; lower jaw
submaxillary gland (gland by neck, under jaw)
burning (see heat)
pulling
jaws; upper jaw
sore, bruised
submaxillary gland (gland by neck, under jaw)
stinging
lips
sudden, sharp
tearing
left
cheek bones
jaw; lower
cheek bone
Paralysis
left
from bathing
one-sided
upper lip
Skin; chapped
cyst; cheek
discoloration; iron deficiency anaemia (greenish-yellow discoloration)
discoloration; bluish; circles around eyes
discoloration; copper coloured; spots
discoloration; earthy
discoloration; pale
morning; after rising
during period
from reading
sudden
discoloration; red
at peak of illness
during cough
erysipelas (inflamed from infection, deep red colour)
discoloration; yellow
drawn, pulled
itching (see skin)
stinging
out-breaks on skin
during period
chin
chin; whiskers
acne; nose
blotches
blotches; itching
burning
burning; nose
black head
black head; nose
coppery
crusty, scabby
crusty, scabby; chin
crusty, scabby; corners of mouth
crusty, scabby; around mouth
crusty, scabby; nose
crusty, scabby; nose; inside and on nose
eczema
eczema; moist
eczema; chin
eczema; corners of mouth
wearing away skin
wearing away skin; nose
splits
cold sores, herpes
cold sores, herpes; dermatitis
cold sores, herpes; powdery flaking skin
cold sores, herpes; cheeks
cold sores, herpes; nose
impetigo (bacterial infection on skin surface)
itching
leprous spots
moist
moist; nose
patches
pimples
pimples; itching
pimples; itching; moist after scratching
pimples; during period
pimples; nose
pus-filled pimples
pus-filled pimples; chin
rash
red; erysipelas (inflamed from infection, deep red colour)
red; erysipelas (inflamed from infection, deep red colour); right; to left
red; erysipelas (inflamed from infection, deep red colour); burning inflammation, beneath skin
red; erysipelas (inflamed from infection, deep red colour); spreading like rays
red; erysipelas (inflamed from infection, deep red colour); of blisters
red; erysipelas (inflamed from infection, deep red colour); extending to other parts
red; erysipelas (inflamed from infection, deep red colour); around eye
red; erysipelas (inflamed from infection, deep red colour); nose
rhus poisoning
powdery flaking skin
powdery flaking skin; chin
powdery flaking skin; around mouth
small swellings; lower jaw
tubercles (nodules, knob-like lumps)
tubercles (nodules, knob-like lumps); lower jaw
blisters
tension of skin
as if egg white were dried on the face (see cobwebs)
ulcers; corners of mouth
wrinkled; forehead
sensation of wrinkling
Stiffness, muscles; lower jaw
Swelling
before period
fluid accumulation
cheeks; during period
glands in general
lips; upper
parotid gland (gland in front and below ear lobe)
right
submaxillary gland (gland under jaw, by throat)
hard
painful
Twitching
lips; upper lip