Graphites - Fever And Chill symptoms
Black Lead, Graphite



Available
in 3C-30C, 200C, 6X-30X, 200X, 1M-50M, CM from $6.50
Purchase options
HPUS indication of Graphites: Cracks in skin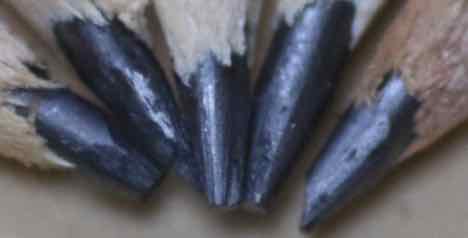 Homeopathic remedies are prescribed on the basis that in a tiny dilution like cures like, so while very dilute Graphites may help, unprocessed Graphites may be best avoided.
Below are the main rubriks (i.e strongest indications or symptoms) of Graphites in traditional homeopathic usage, not reviewed by the FDA.
< < Graphites - main page
FEVER AND CHILL
Fever and chill
Daytime
Morning
Morning; in bed
during breakfast
Late morning
Noon
Afternoon
lasting until falling asleep in the evening
after walking
Evening
on falling asleep
Night; on waking
In parts affected with other symptoms
Open air
In bed
Chilliness (see also whole body; temperature)
temperature); afternoon
temperature); evening
temperature); lasting all night
temperature); during period
Drinking
After eating
In women; during period
With pain
Periodic, recurring; recurring daily
recurring daily; twice
With fever, but chill predominating
Shaking, shivering, rigors
evening
while eating
without subsequent heat
partial
At certain time of day or night; from 6 a.m.
from 7 a.m.
from 12 a.m.
from 4 p.m.
to 5 p.m.
to 8 p.m.
from 5 p.m.
from 6 p.m.
from 7 p.m.
from 8 p.m.
Evening; after chill
lasting all night
Night
with chilliness
dry burning heat
with sleeplessness
before midnight
Alternating with chills
In bed (see night and warmth); forcing out of bed at night
Catarrh with fever; during period
Fever without chill
afternoon
4 p.m.
With chill
without subsequent perspiration
After sexual intercourse
Dry heat; evening
night
After eating
Heat absent
Intermittent, chronic
Long lasting heat
No perspiration
While travelling
With shivering
One-sided
Stages of chill, heat and sweat; chill followed by heat
chill followed by heat, then sweat
chill followed by heat, with sweat
chill followed by heat, without sweat
heat alternating with chill, then with sweat
chill, then sweat with heat
Aversion to uncovering
Chilliness from uncovering; uncovering during any stage of attack
In women; during period
≡ more ...