Black Lead, Graphite



Available
in 3C-30C, 200C, 6X-30X, 200X, 1M-50M, CM from $6.50
Purchase options
HPUS indication of Graphites: Cracks in skin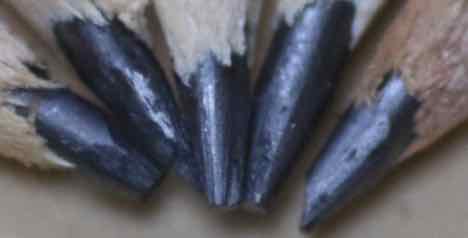 Homeopathic remedies are prescribed on the basis that in a tiny dilution like cures like, so while very dilute Graphites may help, unprocessed Graphites may be best avoided.
Below are the main rubriks (i.e strongest indications or symptoms) of Graphites in traditional homeopathic usage, not reviewed by the FDA.
< < Graphites - main page
NOSE
Nose
Sore on blowing it; is painful internally
Smell abnormally acute; cannot tolerate flowers
Scabs and fissures in nostrils.
Nose bleed
morning
evening
night
10 p.m.
bright blood
dark, black blood
pale blood
from blowing the nose
evening
night
in women; instead of period
during sleep
Catarrh
Constriction
Discharge from nose; blood
blood; morning, on blowing nose
clear
copious
crusts, scabs, inside
painful
wearing away skin
greenish
hard, dry
offensive smelling
fetid
putrid
from ulcer or disease of nasal bones
during period
like urine
containing pus
suppressed
thick
thin
thick and sticky, tough
watery
white
left
yellow
Dryness; inside
inside; evening
inside; painful
Hair of nostrils falls out
In heat
Itching; inside
Odours, imaginary and real; burning
burnt; hair
fetid
old catarrh
putrid
snuff
of soot
sulphurous
Pain
when blowing the nose
from dryness
inside
burning, smarting; on blowing
burning, smarting; spots
contracting
sore, bruised; externally; on blowing
sore, bruised; externally; touch
sore, bruised; inside
ulcerative; inside; right
Skin or lining of nose; cracks; nostrils
cracks; nostrils; corners
discoloration; redness
polyp (growth up nose)
powdery flaking skin nostrils (see discharges)
ulcers; inside
Smell; acute, over sensitive
acute, over sensitive; sensitive to the odour of flowers
acute, over sensitive; sensitive to strong odours
lost sense of smell
Swelling
Tension (see face); inside
Discharge
Running or blocked nose (coryza)
blocked
sensation as if blocked; with watery discharge
cold air
open air
with chilliness
chronic, long-continued
on becoming cold
constant
with cough
running, wet
dry
with fever
with inflammation larynx
before period
with cough and hoarseness
during period
periodical attacks (see also annual)
suppressed
Sneezing
morning; on waking
dry
frequent
opening eyes