Blue Flag, Iris vers, Iris v, Iris.
HPUS
indication of Iris Versicolor:
Headache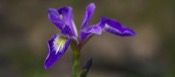 Below are the main rubriks (i.e strongest indications or symptoms) of Iris Versicolor in traditional homeopathic usage, not approved by the FDA.


Have you ever used Iris Versicolor? Yes No


< < Iris Versicolor- main page
EXTREMITIES, LIMBS
Extremities, limbs
Pains through the day in almost all the limbs,
Tensive, momentary, and constantly recurring pains in all the joints, but mostly the smaller, which shift rapidly about, mostly in the evening, that is, from supper to bedtime,
Neuralgic pains, like severe constriction around left upper arm, forearm, and thigh, several times throughout the day (ninth day),
Severe rheumatic pain in the whole right arm and right knee-joint, worse on motion, and continuing when at rest,
Upper extremities
Shoulder.
Pains tensive and sticking in right shoulder during motion, particularly on raising the arm (this symptom set in soon after commencing the proving, continued throughout, and was observed for five or six weeks after discontinuing the medicine),
Rheumatic pain in the right shoulder, worse on motion, especially by raising the arm,
Arm.
Arms between elbow and shoulder became very lame, as after severe exercise, also sore to the touch (after three hours and a half); the lameness soon extended to the shoulders and back of the neck, like rheumatism after taking cold; the stiffness and lameness disappeared during the night,
Sharp pain near outside of left arm when moving it,
Elbow.
Heaviness of elbows and hands, with pain in the back between the shoulders, which finally settled in right arm between elbow and shoulder (third day),
Hand.
Heavy feeling in hands and elbows, as if the prover had been drinking wine (second day),
Pains in the metacarpal joints of both hands, muscles of right arm, and pectoralis major, mostly during motion and in the evening,
Fingers.
Pain in the fingers,
Pains in phalanges of right hand, and in the end of the index finger of the same hand, in writing (observed several weeks after proving),
Pain in last joint of middle finger of left hand,
Continuous sharp pain along the left side of the first phalanx of middle fingers of right hand; sharp pains in the middle fingers of the left hand, succeeded instantly by a similar pain in axilla of same side, occurring frequently during about five minutes,
Sharp, cutting pain, frequent, in the metacarpo-phalangeal articulation of thumb of the right hand,
A number of shooting, shifting, and momentary pains in the phalangeal and metacarpo-phalangeal articulations,
Lower extremities
Almost impossible to walk, my limbs are so weak and painful (second day),
Hip.
Pain in left hip-joint when walking,
Slight coxalgia in left hip while walking in the evening (first day),
Slight sciatic pain (after first dose, second day),
Painful drawing and lameness behind left trochanter, extending down to the popliteal space; it lasted for an hour, causing him to limp, in the evening (first day),
Sciatic pains, as if left hip-joint were wrenched, or forced to remain long in an awkward position, several times in the day (eighth day),
Sciatic (neuralgic) twinges in hip-joint, pain as if wrenched, followed by a burning ache, several times (ninth day),
Violent tearing pain in the right hip-joint, knee, and shoulders, very severe, the most severe only lasting about two or three minutes (second day),
Sciatic twinges behind left trochanter several times, quite severe, with lameness, in the morning while writing (fourth day),
Thigh.
Sudden rheumatic lameness of posterior femoral region, while exercising in the morning, causing a limp (after twenty-two days),
Pain in left thigh,
Knee.
Pains in the right, then in the left knee, when walking,
Knees weak and trembling (after six hours and a half, first day),
Leg.
Calves of the legs pain very much when walking, especially the right (second day),
Foot.
Shooting, sticking pain in right foot,
Toes.
Sharp pain in first joint of great toe of right foot when walking, renewed frequently during the day,
The pain in first joint of great toe occurs, during walking, for a number of days,
≡ more ...