Blue Flag, Iris vers, Iris v, Iris.
HPUS
indication of Iris Versicolor:
Headache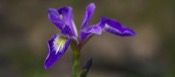 Please see our remedy relationship tool to view relationships across more than two remedies

< < Iris Versicolor- main page

Below are the main rubriks (i.e strongest indications or symptoms) of Iris Versicolor in traditional homeopathic usage, not approved by the FDA.
RELATIONSHIPS
Compare
Compare Ipecacuanha Ipec. (nausea and vomiting of pregnancy with tenderness over stomach, profuse salivation. Iris has thick, ropy saliva; Ipecacuanha Ipec. saliva is thin, must be constantly swallowed); Sanguinaria Canadensis Sang. (periodic sick-headache); Kali Bich Kali bich. (sick-headache beginning with a blur)
Related
Related Arsenicum Album Ars
Merc Viv Merc
Antidotes
Antidote: Nux Vomica Nux.
Antidoted by Nux Vomica Nux v.
Antidote to Merc Viv Merc., Nux Vomica Nux v., Phytolacca Decandra Phytol.
Relations
with Kali Bich Kali bi. the blur precedes the pain and passes off as the pain comes on -thick, ropy saliva and vomit; sciatica); Ver. (diarrhoea and summer complaints; Ver. has collapse, coldness, cold sweat. Iris more inflammatory symptoms, excoriation about anus); Pulsatilla Puls. (nightly diarrhoea -Pulsatilla Puls. more before midnight; Iris 2-3 a.m.); Chininum Sulphuricum Chi. (summer diarrhoea); Sepia Sep. (sick-headache); Epipheg. (sick-headache, ropy saliva); Antimonium Crudum Ant. c., Antimonium Tartaricum Ant. t., Arsenicum Album Ars., Colchicum Autumnale Colch., Eupat. perf., juglans c., Lept. In burning in throat, Capsicum Annuum Caps. (Capsicum Annuum Caps. has agg. by cold Water; Ir. v. is temporarily amel. by drinking cold water).
REVERSE RELATIONSHIPS
These are relationship sections of other remedies that refer to Iris Versicolor. Where the text is greyed out, a relationship with that remedy is already described above.