Blue Flag, Iris vers, Iris v, Iris.
HPUS
indication of Iris Versicolor:
Headache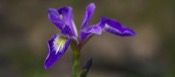 Have you ever used Iris Versicolor? Yes No


< < Iris Versicolor- main page

Below are the main rubriks (i.e strongest indications or symptoms) of Iris Versicolor in traditional homeopathic usage, not approved by the FDA.
VERTIGO, DIZZINESS
Vertigo
Immediate dizziness, ; with pressure in forehead,
Sudden dizziness, immediately, soon passing off,
Slight giddiness, coming on suddenly while walking within doors,
General Head.
Slight momentary dulness of head (resembling vertigo),
Lightness in the head, after the giddiness,
Head feels very heavy, eyes dull, with pain directly over the left superciliary ridge,
Sensation of fulness of the head,
Headache, with pain in the bowels,
Headache, much aggravated by coughing,
Slight headache,
Headache is very troublesome (eleventh day),
Headache occurring irregularly several days,
Headache, gradually diminished (five minutes after 2d dose, first day),
Dull, heavy headache (twelfth day); all day (sixth and seventh days),
Stupid and stunning headache, with the neuralgia (fourth day); violent headache (fifth day),
Slight, dull, stupid headache (second day),
Headache for two days; the third day he was seized with a peculiar headache; the pain shot, as he describes it, like an electric shock, from the right temple to the left part of occiput, and continued for about half an hour; headache with great depression of spirits and general debility,
Acute pains in the head, as if the top of the head would come off; felt chiefly in the forehead and vertex, after having been in the cold air, and on making quick motions, in the morning, soon after taking (eighth day),
Frontal headache, with dizziness occasionally, in the evening,
≡ more ...