Club Moss, Lycopodium, Lycop, Lycopod, Lyc.
HPUS
indication of Lycopodium Clavatum:
Digestion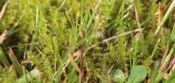 Have you ever used Lycopodium? Yes No


Below are the main rubriks (i.e strongest indications or symptoms) of Lycopodium in traditional homeopathic usage, not approved by the FDA.
ABDOMEN
Abdomen
Excessive hunger
Aversion to bread, etc
Desire for sweet things
Great weakness of digestion
Bulimia, with much bloating
After eating, pressure in stomach, with bitter taste in mouth
Eating ever so little creates fullness
Cannot eat oysters
Hiccough
Incomplete burning eructations rise only to pharynx, there burn for hours
Sinking sensation; worse night.
Constant sense of fermentation in abdomen, like yeast working; upper left side
Hernia, right side
Liver sensitive
Brown spots on abdomen
Dropsy, due to hepatic disease
Hepatitis, atrophic form of Nux Moschata Nutmeg liver
Pain shooting across lower abdomen from right to left.
Eating
Stomach; Dyspepsia due to farinaceous and fermentable food, cabbage, beans, etc
Food tastes sour
Likes to take food and drink hot
Immediately after a light meal, abdomen is Bloated, full
Eructation
Sour eructations
Flatus
Rolling of flatulence ( Chin.; carb.) Wakes at night feeling hungry
≡ more ...