Club Moss, Lycopodium, Lycop, Lycopod, Lyc.
HPUS
indication of Lycopodium Clavatum:
Digestion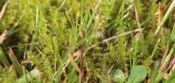 Below are the main rubriks (i.e strongest indications or symptoms) of Lycopodium in traditional homeopathic usage, not approved by the FDA.


Have you ever used Lycopodium? Yes No

CHEST
Chest
Heart; Aneurism ( Baryta Carb Baryta Carb.) Aortic disease
Palpitation at night
Cannot lie on left side.
Respiration
Tickling cough
Dyspnoea
Tensive, constrictive, burning pain in chest
Cough worse going down hill
Cough deep, hollow
Expectorations gray, thick, bloody, purulent, Salty ( Arsenicum Album Ars.; Phosphorus Phos.; Pulsatilla Puls.) Night cough, tickling as from Sulphur fumes
Catarrh of the chest in infants, seems full of mucus rattling
Neglected pneumonia, with great dyspnoea, flying of alae nasei and presence of mucous rales.
≡ more ...