Club Moss, Lycopodium, Lycop, Lycopod, Lyc.
HPUS
indication of Lycopodium Clavatum:
Digestion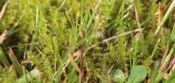 Below are the main rubriks (i.e strongest indications or symptoms) of Lycopodium in traditional homeopathic usage, not approved by the FDA.


Have you ever used Lycopodium? Yes No

CHEST
Lungs
Continuous pressure on the chest; raw feeling internally; tearing under clavicles, tension.
Catarrh on the chest, of infants; rattling on the chest, which seems full of mucus.
Pneumonia, with raising of mouthfuls of mucus at a time of a light rust color, stringy and easily separated.
Neglected pneumonia; especially with continuing hepatization and purulent sputum.
Stitches in the left chest, also during inspirations.
Paralysis of the lungs.
Hydrothorax.
Respiration
Short, in children, worse during sleep and from every exertion.
Oppression of breathing, worse walking in the open air, with weakness.
Dyspnoea, worse when lying on back.
Whizzing breathing in the daytime, with sensation of too much mucus in the chest; loud rattling.
Heart and pulse
Hydropericardium.
Trembling, palpitations; pulsating-tearing in region of heart.
Pulse unaltered; accelerated only after eating or in evening.
Sensation as if the circulation stood still; or, ebullitions of blood.
Acceleration of the pulse with cold face and feet.
Outer chest
Brownish-yellow spots on the chest.
≡ more ...