Club Moss, Lycopodium, Lycop, Lycopod



Available
in 2C-30C, 200C, 3X-30X, 200X, 1M-50M, CM, 1LM-20LM from $6.50
Purchase options
HPUS indication of Lycopodium Clavatum: Digestion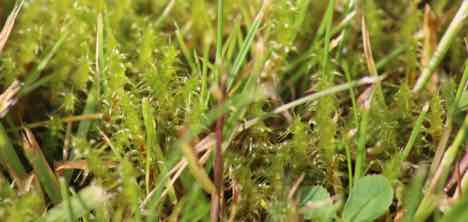 Homeopathic remedies are prescribed on the basis that in a tiny dilution like cures like, so while very dilute Lycopodium Clavatum may help, unprocessed Lycopodium may be best avoided.
Below are the main rubriks (i.e strongest indications or symptoms) of Lycopodium in traditional homeopathic usage, not reviewed by the FDA.
< < Lycopodium - main page
COUGH
Cough
Daytime
Daytime; every other day, violent coughs
every third day, violent coughs
at the same time every day
only
Day and night
Morning
on going to sleep
Afternoon
3 to 4 p.m.
4 to 6 p.m.
4 to 8 p.m.
Evening
in bed
on going to sleep
9 p.m.
with fever, followed by burning heat of head, cramps in legs, feet, hands and arms, and rapid pulse
Night
with perspiration
midnight
before midnight
after midnight
3 to 4 a.m.
4 a.m.
In cold air
In open air
when walking in open air
in the wind
in cold wind
When walking up stairs
Asthmatic
Barking
loud
during sleep
Bending head; bending head backward
From insufficient breathing
With or after chill or fever; during chill
during fever
Choking
Constant
day and night
night
Crying
When walking down steps or hill
Distressing
daytime
morning and evening, on going to sleep
Drinking; after drinking
cold drinks
warm drinks or soup
Dry cough
daytime
and night
morning
early
evening
loose in morning
night
loose by day
before midnight
chronic, dry cough; in grieving boys
in extremely thin boys
expectoration only in morning
during fever
irritation in larynx
while lying down
from tickling in larynx
From eating (including certain foods)
cold food
On exertion; physical exertion
Exhausting cough
daytime
morning; on going to sleep
evening
on going to sleep
Forcible cough
Hacking cough
when going to sleep
from tickling in larynx
Hard cough
Hoarse
When breathing; deep breathing
Sensations in throat and air passages (either from coughing, or causing coughing); as from dust
from irritation in air passages
bronchia
in larynx
in wind pipe
overpowering, as if larynx were tickled by a feather in evening before sleep
scraping
sticking sensation; in larynx, from coughing
Loose
daytime; dry at night (see dry cough)
during fever
While lying down
night
bed
on either side
on right side
on left side
before sleep
during sleep
disturbs sleep; preventing sleep
on going to sleep
when lying on side
lying on back
Lying down; lying on back
Movement
of arms
Comes on suddenly
daytime
night
with sneezing
Periodic, recurring
every other day
same hour, every day
Persistent
In pleurisy (inflammation of lung lining)
From putting out the tongue
Racking
Raising the arms
Rattling
Rough; night
Short
morning
evening
in bed
Sneezing; coughing ends in sneezing
Intermittent
daytime
night
In children; dry cough; in grieving boys
When stooping
When stretching out the arms; coughing when stretching out the arms
Suffocating
night
Sensation of sulphur fumes or vapour
Swallowing
swallowing empty
Tickling
daytime
morning
evening
on going to sleep
night
larynx
evening
On becoming warm; in a warm room
Whistling
Whooping
afternoon
evening
night; before midnight