Club Moss, Lycopodium, Lycop, Lycopod, Lyc.
HPUS
indication of Lycopodium Clavatum:
Digestion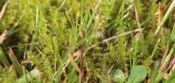 Below are the main rubriks (i.e strongest indications or symptoms) of Lycopodium in traditional homeopathic usage, not approved by the FDA.


Have you ever used Lycopodium? Yes No

COUGH
Cough
Dry, day and night, with painfulness of the region of the head and stomach; from irritation in the trachea, as from fumes of Sulphur sulphur.
Sputa are thick, yellow, purulent; greyish-yellow or dirty; fetid pus or mucus streaked with blood; green in the morning; tasting salt.
Cough worse; from 4 to 8 P.M., on alternate days, from exertion stretching the arms out, stooping and lying down, when lying on the (left) side, from eating and drinking cold things; in the wind warm room.
≡ more ...