Club Moss, Lycopodium, Lycop, Lycopod



Available
in 2C-30C, 200C, 3X-30X, 200X, 1M-50M, CM, 1LM-20LM from $6.50
Purchase options
HPUS indication of Lycopodium Clavatum: Digestion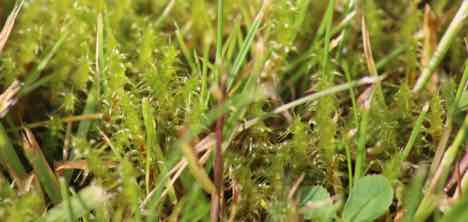 Homeopathic remedies are prescribed on the basis that in a tiny dilution like cures like, so while very dilute Lycopodium Clavatum may help, unprocessed Lycopodium may be best avoided.
Below are the main rubriks (i.e strongest indications or symptoms) of Lycopodium in traditional homeopathic usage, not reviewed by the FDA.
< < Lycopodium - main page
EARS
Ear
Thick, yellow, offensive discharge
Eczema about and behind ears
Otorrhoea and deafness with or without tinnitus; after scarlatina
Humming and roaring with hardness of hearing; every noise causes peculiar echo in ear.
Sensitive to open air, about ears; sensitive to wind
Coldness
right
Discharges from ear
right
bloody
ear-wax
wearing away skin
gluey, sticky; green
greenish pus
after measles
offensive smelling
pus
from middle ear
with eczema
after scarlet fever
following disease
thick
yellow
Heat
flushes of heat
inside
Inflammation; inside
media
Itching; in ear
in ear; burning
in ear; during sleep
behind ear
Moisture behind the ears
Noises in ear
afternoon; 4 p.m.
evening
when blowing nose
during stool
bubbling
buzzing
during stool
chirping
evening
intermittent
clucking
din when stepping hard
fluttering sounds
gurgling in ears as of air bubbles
hissing
as from boiling water
humming
music
evening
reverberating, echoes
4 p.m.
every sound
every sound; with difficult hearing
ringing
right
during stool
roaring
afternoon; 4 p.m.
when straining at stool
rushing
singing
tinkling
twanging; a harp string
whirling
whistling
evening
blowing the nose
whizzing
Pain
right
then left
evening
in cold air
in cold draft
in open air
on blowing nose
on swallowing
extending to other parts; extending outward
behind ear
must walk bent
bowl-like part, by ear canal (concha)
inside (in ear canal)
aching
evening
in open air
behind ear
gnawing, biting
behind the ear
burning
bursting sensation
pulling in ear
pinching in; behind the ear
pressing
outward
bowl-like part, by ear canal (concha)
soreness; behind
stitching, sudden, sharp
right
when blowing nose
when swallowing
behind the ear
behind the ear; extending to jaws
tearing in
right
behind the ear
bowl-like part, by ear canal (concha)
Pulsation
in front of ear
morning
evening
Skin; discoloration; redness
out-breaks on skin
moist
scabby
powdery flaking skin
behind ears
behind ears; cracks
behind ears; eczema
behind ears; moist
behind ears; scabby
in ear canal; powdery flaking skin
polyp (growth on mucus lining)
ulceration; inside
Stopped sensation
Swelling
behind
shiny
Tension
behind
Tingling
Twitching; ear canal
Ear wax; increased
Hearing
Impaired
from paralysis of the auditory nerve
after scarlet fever
Lost, deafness
during period
after scarlet fever
Too sensitive
during heat
to music
organ
to noises
while perspiring
sounds of a hammer; retained a long time