Club Moss, Lycopodium, Lycop, Lycopod, Lyc.
HPUS
indication of Lycopodium Clavatum:
Digestion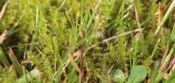 Below are the main rubriks (i.e strongest indications or symptoms) of Lycopodium in traditional homeopathic usage, not approved by the FDA.


Have you ever used Lycopodium? Yes No

EARS
Ears
Otalgia in open air.
Congestion in the ears.
Ulceration of the ears.
Discharge from the ears.
Hearing excessively sensitive to least noise; music occasions fatigue.
Tinkling and buzzing in ears.
Roaring, humming, and whizzing in ears.
Sensation as if hot blood rushed into ears.
Congestion of blood in ears.
Singing in the ears as from boiling water.
Ringing in r. ear; every noise has peculiar echo deep in ear.
Hears in evening music she heard played during day.
Hardness of hearing.
Moist scabs on and behind ears.
Has improved deaf-mutism (Cooper).
≡ more ...