Club Moss, Lycopodium, Lycop, Lycopod, Lyc.
HPUS
indication of Lycopodium Clavatum:
Digestion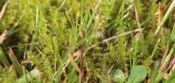 Below are the main rubriks (i.e strongest indications or symptoms) of Lycopodium in traditional homeopathic usage, not approved by the FDA.


Have you ever used Lycopodium? Yes No

EARS
Ear
Otalgia in the open air.
Sensation of pressing toward the ears.
Sensation of something squeezed in, in the internal ear.
Pressure posteriorly on the right concha of the ear.
Tearing in the right and left meatus auditorius.
Tearing behind the left ear.
Tearing in the left concha of the ear.
Tearing on the right ear (14th d.).
Twitching in the inner ear.
Shooting in the ear, when blowing the nose; with difficulty in speaking.
Smarting and sensation of soreness, behind the right ear and on its side.
Stitches in the ear.
Continuous, tearing, pinching stitches in the ear, which seems too narrow and as if it would burst.
Rush of blood to the ears.
Sensation of a rush of hot blood into the ears.
Itching in the ears.
Suppuration and running of the ears.
Pain behind both the ears, forcing him to walk bent over.
Sensitiveness to noise, in walking.
Hearing
Hearing diminished (aft. 24 h.).
The sound of speaking appears muffled to him, although just as strong.
His hearing was obstructed, with roaring of the ears and hardness of hearing (aft. 10 d.).
Her hearing is obstructed, with a fluttering sensation.
She hears in the evening, the music before the ears, which had been played to her during the day.
Noises before the ears.
Buzzing and humming, before and in the ears.
Humming before the right ear.
Humming and buzzing in the ears.
Violent buzzing in the ears.
Seething in the ear (2d d.).
Whistling in the ear when blowing the nose.
Chirping in the ears, for several evenings.
Clucking before the ears by day.
Gurgling in the ears, as of air-bubbles.
Beating
Beating and tension in the ears, with spasmodic tension of the skin behind the ears, obliquely toward the muscles of the neck.
Beating before the ears, morning and evening.
≡ more ...