Club Moss, Lycopodium, Lycop, Lycopod, Lyc.
HPUS
indication of Lycopodium Clavatum:
Digestion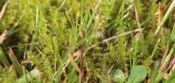 Have you ever used Lycopodium? Yes No


Below are the main rubriks (i.e strongest indications or symptoms) of Lycopodium in traditional homeopathic usage, not approved by the FDA.
EARS
Ear
If the suitable remedy be given in a case of scarlet fever, there will be no ear trouble left, because ear troubles do not necessarily belong to scarlet fever. They are not a part of scarlet fever, but are dependent on the constitutional state of the child. Lyc has also most painful eruptions of the ears, otitis media, abscess in the ear, associated with eczema about the cars and behind the ears.
s For the ears Lyc becomes an important remedy, because this selfsame emaciating child, with the wrinkled countenance and dry cough, has had, since an attack of scarlet fever, a discharge from the ears, thick, yellow and offensive, with loss of hearing.
≡ more ...