Club Moss, Lycopodium, Lycop, Lycopod, Lyc.
HPUS
indication of Lycopodium Clavatum:
Digestion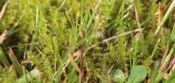 Have you ever used Lycopodium? Yes No


Below are the main rubriks (i.e strongest indications or symptoms) of Lycopodium in traditional homeopathic usage, not approved by the FDA.
EXTREMITIES, LIMBS
Extremities, limbs
Numbness, also drawing and tearing in limbs, especially while at rest or at night
Heaviness of arms
Tearing in shoulder and elbow joints
One foot hot, the other cold
Chronic gout, with chalky deposits in joints
Profuse sweat of the feet
Pain in heel on treading as from a pebble
Painful callosities on soles; toes and fingers contracted
Sciatica, worse right side
cannot lie on painful side
Hands and feet numb
Right foot hot, left cold
Cramps in calves and toes at night in bed
Limbs go to sleep
Twitching and jerking.
≡ more ...