Club Moss, Lycopodium, Lycop, Lycopod, Lyc.
HPUS
indication of Lycopodium Clavatum:
Digestion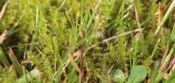 Have you ever used Lycopodium? Yes No


Below are the main rubriks (i.e strongest indications or symptoms) of Lycopodium in traditional homeopathic usage, not approved by the FDA.
EXTREMITIES, LIMBS
Upper extremities
Tearings and shootings in the joints of shoulder and elbow.
Rheumatic tension in r. shoulder-joint.
Pain in bones of arms at night.
Weakness of arms when at work.
Difficulty in moving arms as if rheumatism were creeping on, with nodes on fingers.
Pain as from a sprain in r. wrist-joint.
Swelling of axillary glands.
Nocturnal aching pains, in the arms and elbow.
Drawing pain in arms.
Jerking in shoulders and arms, also during it siesta.
Paralytic weakness of arms.
Arms and fingers easily benumbed, even at night, or only when raising them.
Biting, itching, and maculae hepaticae in the arms.
Arthritic stiffness of the elbow and wrist.
Tetters on the arms.
Erysipelatous inflammation in the forearm, with suppuration.
Dryness of the skin of the hands.
Burning sensation in the palms.
Red and painless swelling of the hands.
Warts on the hands and fingers.
Deadness of fingers and hands.
Involuntary trembling of the hands.
Red swelling and arthritic tearing in joints of fingers.
Arthritic nodosities and stiffness in fingers.
Stiffness of the fingers during labour.
Itching pimples between the fingers.
Panaritum.
Contraction and twitches in the fingers.
Chilblains.
Gouty contraction of palmar fascia sudden pain runs down arm (l.?) causing fingers to stiffen and draw away from each other and to draw towards hand, as though palmar fascia were contracting (Cooper).
Lower extremities
Rheumatic tension in l. hip.
Pain as from a sprain in hip.
Periodical pains, from coxo-femoral joint to foot, every fourth day.
Tearing beneath r. hip; in l. hip-joint.
Drawing along sciatic nerves to feet, evening, in bed.
Pain in muscles about joints, on pressure, sitting or lying.
Pain in r. hip amel. walking in open air.
Pain from r. hip-joint to feet when walking, he must limp.
Tearing in legs and knees, extending to tibia and instep, esp. in evening and at night.
Soreness in inner side of l. thigh, with biting itching extending to genitals.
Brown spots on inner side of thighs, inflamed with burning pain.
Uneasiness, shocks, and trembling in legs and feet, esp. in evening and at night.
Involuntary shaking in legs, or alternate separation and bringing together again of the thighs.
Burning and biting itching in the legs, esp. in the hams.
Curvature and stiffness of the knees.
Swelling (and stiffness) of the knees.
Swelling of the knee, with perspiration.
Swelling of the legs, with large, red, burning spots, and pains which prevent walking.
Paralysis of the legs, with emission of blood instead of urine, and constipation.
Tetters on the legs and calves of the legs.
White swelling in the knee.
Cramps and cramp-like pains in the calves, esp. when walking, and at night.
Burning pain in legs.
Ulcers in the legs, with nocturnal tearing, itching, and burning heat.
Pain in the soles when walking.
Cramps in the feet and toes.
Swelling of the feet and of the malleoli, or of the soles (with shooting pain).
Coldness of the feet.
One foot (r.) hot the other cold.
Cold sweat on feet, sometimes copious, and with excoriation of the skin.
Stitches in r. big toe (evening).
Rhagades in the heel.
Cramp in the toes.
Bending of the toes when walking.
Contraction of the toes.
Corns on the feet, sometimes with shooting pain.
≡ more ...