Club Moss, Lycopodium, Lycop, Lycopod, Lyc.
HPUS
indication of Lycopodium Clavatum:
Digestion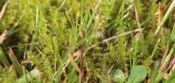 Have you ever used Lycopodium? Yes No


Below are the main rubriks (i.e strongest indications or symptoms) of Lycopodium in traditional homeopathic usage, not approved by the FDA.
EXTREMITIES, LIMBS
Extremities, limbs
Drawing, tearing in limbs at night and on alternate days; worse at rest; muscles and joints rigid, painful, with numbness; finger-joints inflamed; also with arthritic nodes; swelling of the dorsa of feet; rheumatism; worse in wet weather; better in warmth.
Fissure on the hands; also on the heels.
Upper extremities
Axillary glands swollen; fetid sweat in the axillae.
Rheumatic tension in the right shoulder-joints.
Tearing pains in the shoulder and elbow-joints during rest, not in motion; tearing from neck to elbow; also in whole arm; in hands only while in bed.
Pains in the bones of the arms at night.
Weakness of the arms when at work; and conversely they feel powerless, yet he can work 36.
Arms and fingers go to sleep easily.
Twitching in the arms, and shoulders.
Pain as from a sprain in the right wrist-joint.
Great dryness of the hands, especially of the palms.
Panaritium; with gastric affections.
Lower extremities
Rheumatic tensions in left hip.
Coxalgia, with violent jerks of the limbs; child awakens cross or with a scream.
Knee swollen and stiff; swollen, with sweating; white swelling.
Pain as from contraction in the calves when walking (cramp), cramp in the toes.
Oozing of water from sore places in oedematous legs. θ Ascites.
Old ulcers on legs, with nightly tearing, burning and itching.
Varicose veins on the legs.
OEdema of feet; also when oedema rises till ascites form.
Swelling of the soles; they pain when walking.
Profuse, fetid foot-sweat; with burning of the soles.
One foot hot, the other cold, or cold, sweaty feet.
Feet feel as if dead or asleep.
Stitches in the big toe of the right foot (in the evening).
≡ more ...