Club Moss, Lycopodium, Lycop, Lycopod, Lyc.
HPUS
indication of Lycopodium Clavatum:
Digestion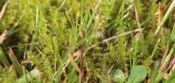 Have you ever used Lycopodium? Yes No


Below are the main rubriks (i.e strongest indications or symptoms) of Lycopodium in traditional homeopathic usage, not approved by the FDA.
EXTREMITIES, LIMBS
Extremities, limbs
I have mentioned sufficiently the gouty tendencies of the limbs and the nerve symptoms. But there is a restlessness of the lower limbs and which comes on when he thinks of going to sleep and this prevents sleep until midnight.
Much like Arsenicum Album Arsenicum It is often a very distressing feature. Numbness of the limbs Drawing, tearing in the limbs at night.
better by warmth of bed and motion. These pains are sometimes found in chronic intermittent fever and are cured by Lycopodium Clavatum. Sciatica that comes on periodically, better by beat and walking. Varicose veins of the legs. One foot hot the other cold. Oedema of the feet.
≡ more ...