Club Moss, Lycopodium, Lycop, Lycopod, Lyc.
HPUS
indication of Lycopodium Clavatum:
Digestion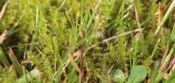 Below are the main rubriks (i.e strongest indications or symptoms) of Lycopodium in traditional homeopathic usage, not approved by the FDA.


Have you ever used Lycopodium? Yes No

EYES
Eyes
Aching in the eyes.
Gnawing, burning, and shooting pains in eyes (and lids), esp. in evening, by candle-light.
Smarting in eyes.
Sensation of coldness in eyes, evening.
Dryness of eyes; and lids; as if dust in them; difficult to open.
Smarting and burning.
Swelling and painfulness of lids.
Inflammation of the eyes and lids.
Stye.
Styes on the internal canthus.
Agglutination of eyelids, esp. at night, and lachrymation, agg. by day, and in a cold wind.
Twitching of the eyelids.
Troubled sight, as from feather-down before the eyes.
Photophobia.
Itching in canthi.
Dim, hot eyes.
The eyes are wide open, insensible to light, fixed.
Dryness of eyes, in evening.
Sparks before the eyes, in the dark.
Must wipe mucus from eye in order to see clearly.
Purulent mucus.
Myopia or presbyopia.
Hemiopia perpendicularis (sees only l. half of objects, esp. with r. eye).
The characters are confused when reading.
Obscurity, black spots, glittering, and sparks before eyes.
Eyes dazzled and irritated by candle-light in evening.
≡ more ...