Club Moss, Lycopodium, Lycop, Lycopod, Lyc.
HPUS
indication of Lycopodium Clavatum:
Digestion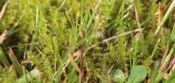 Below are the main rubriks (i.e strongest indications or symptoms) of Lycopodium in traditional homeopathic usage, not approved by the FDA.


Have you ever used Lycopodium? Yes No

EYES
Eyes
Sparks before the eyes in the dark.
Night blindness, with black spots before the eyes.
Sees only the left half of an object distinctly.
Arrested cataract (with chronic dyspepsia).
Eyes hot, dim, wide open fixed and insensible to light.
Obscuration of sight, as from feathers before the eyes.
Conjunctiva looks like a piece of raw flesh; copious discharge of pus; lids puffed out by the pus.
Stitches and soreness in eyes evening when looking at light.
Eyes inflamed, canthi itch, lids red and swollen; troublesome pain if they get dry.
Granular eyelids, dry, with smarting.
Pustules and styes on the lids, more towards inner canthi.
Much mucus in the eyes, with smarting pain.
≡ more ...