Club Moss, Lycopodium, Lycop, Lycopod, Lyc.
HPUS
indication of Lycopodium Clavatum:
Digestion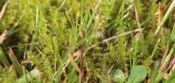 Have you ever used Lycopodium? Yes No


Below are the main rubriks (i.e strongest indications or symptoms) of Lycopodium in traditional homeopathic usage, not approved by the FDA.
FACE
Face
Paleness of face, agg. in evening.
Face yellow and earthy, with deep wrinkles, blue circles round eyes, lips bluish.
Circumscribed redness of the cheeks.
Face red and bloated, with eruptions and red spots.
Swelling and tension of face.
Tearing in bones of face.
Painful sensation of coldness in face.
Twitching and convulsive movements in muscles of face.
At first l. angle of mouth drawn outward, then r.
Muscles of lips and cheeks drawn together making mouth pointed, followed by broad distension of mouth.
Frequent attacks of transient heat in face.
Eruption on face, sometimes with itching.
Ephelis.
Tetters on face, which are furfuraceous, and yellow at the base.
Lips pale and bluish.
Soreness of corners of mouth.
Swelling of upper lip.
Eruption and excoriations on the lips and their commissures.
Eruptions on face, humid and suppurating.
The lower jaw hangs down.
Ulcers on the red part of the lower lip.
Itching eruption round the chin.
Swelling of the submaxillary glands.
≡ more ...