Club Moss, Lycopodium, Lycop, Lycopod, Lyc.
HPUS
indication of Lycopodium Clavatum:
Digestion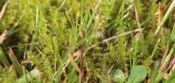 Have you ever used Lycopodium? Yes No


Below are the main rubriks (i.e strongest indications or symptoms) of Lycopodium in traditional homeopathic usage, not approved by the FDA.
FACE
Face
Silly expression. See 11.
Cuprum Metallicum Copper-colored eruptions of the forehead.
Face pale, with circumscribed red cheeks; early, yellow, with deep furrows, blue circles around eyes, blue lips.
Flushes of heat in the face.
Spasmodic twitching of the facial muscles.
OEdema of the face.
Eruption of the face, humid suppurating.
Freckles.
Lower face
Lower jaw hangs down, especially during sleep; or with stupor in exhausting fevers.
Eruption around the mouth; corners of the mouth sore.
Swelling of lower lip.
Swelling of submaxillary glands.
Large ulcer on the vermilion border of the lower lip.
≡ more ...