Club Moss, Lycopodium, Lycop, Lycopod, Lyc.
HPUS
indication of Lycopodium Clavatum:
Digestion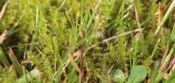 Have you ever used Lycopodium? Yes No


Below are the main rubriks (i.e strongest indications or symptoms) of Lycopodium in traditional homeopathic usage, not approved by the FDA.
FEVER AND CHILL
Fever and chill
Chill in the evening, when going to sleep (aft. 14 d.).
Shivering, after drinking.
Chilliness (aft. 14 d.).
Spasmodic shaking, from a chill, as if from agitation of mind, with throbbing in the sinciput, in the evening (aft. 4 d.).
Internal chill, in the morning.
In the morning, always an inward chilliness (aft. 2 d.).
Continual chill, with sensible coldness all over, worse toward evening.
For many days, chill on the left side of the body.
Hands and feet seem quite dead from cold.
During her chilliness, she feels as if everything within would stand still.
Severe chill in the evening, keeping him from going to sleep, with nausea.
Fever, every other evening, chill from seven o'clock; when he lay down, it threw him up high, without subsequent heat or sweat.
Chill in the back, in the afternoon at three o'clock, still worse in the evening; after lying down, for a quarter of an hour, with cold feet, without any heat or sweat following.
Fever, every afternoon, at three, till late in the evening, an ever-increasing chill, without subsequent heat and sweat.
Fever, in the evening at seven o'clock, a shaking ague and great coldness, even when in bed, as if she lay in ice, for two hours, with drawing in all the limbs, in the back and the whole body, and on awaking from a sleep full of dreams, sweat all over, two evenings in succession, with severe thirst after the sweat (aft. 27 d.).
Coldness of the body, in the evening, with heat in the forehead.
At 8 A.M. a severe chill for half an hour, and but little heat afterward.
In the morning she wakes up with a chill, soon after much heat and pain in the occiput; she feels quite ill (7th d.).
Chill every day.
Evening-chill every day, first a chill, then heat.
Evening-fever, a little chill, an equable strong-continuing heat, weariness and pain in the limbs.
Chill, every evening in bed, till twelve o 'clock; then again warm and hot; in the morning a sour smelling perspiration.
In the evening, alternate chill and heat, with pressive heat in the whole head and coryza (aft. 2 d.).
Alternate chill and heat, and great redness and heat on the cheeks (aft. 10 and 19 d.).
After a fright, alternate attacks of chill, heat and sweat for twenty-four hours.
Fever, has to lie down, nausea, vomiting four times, chill and then (without previous heat) sweat; all her limbs felt heavy, she had stitches in the head, the following day, again a chill, after heat in the face (aft. 5 d.).
Fever, with great lassitude, more heat, and only later on a chill.
Fever, every evening a burning heat; she drinks very often, but little, with frequent tenesmus without stool, and at night frequently passing a very little, brown urine.
Much heat on the body, and at the same time violent burning and shooting in the eyes (aft. 9 d.).
Burning heat, with short breath, little thirst, paleness of the face and affrighted starting from sleep (aft. 14 d.).
He constantly perceives a smell of pungent perspiration around himself.
The bodily perspiration smells like onions.
Sourish-smelling, profuse sweat of the body, but none on the legs.
Night-sweat only on the trunk, not on the legs.
Every night, sweat after midnight, chiefly on the chest.
At night, profuse sweat, with coldness of the forehead and throat.
Morning-sweat, only in the joints.
Morning-sweat in bed, for seven mornings in succession (aft. 7 d.).
Morning-sweat, all over the body, with smell of blood.
Morning-sweat, after a restless night (aft. 10 d.).
≡ more ...