Club Moss, Lycopodium, Lycop, Lycopod, Lyc.
HPUS
indication of Lycopodium Clavatum:
Digestion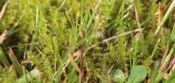 Have you ever used Lycopodium? Yes No


Below are the main rubriks (i.e strongest indications or symptoms) of Lycopodium in traditional homeopathic usage, not approved by the FDA.
GENERALITIES
Fatigue
Weakness and lassitude in limbs, agg. during repose, or on waking in morning.
Fatigue, esp. in the legs, after a very short walk, accompanied by a burning sensation in the feet.
Sleep
Frequent, and sometimes interrupted, yawning.
Inclination to sleep during day and early in evening, with sleep retarded by mental activity and excessive nervous excitement.
Disturbed and restless sleep, with anxious and frightful dreams, and frequent waking with fright.
Loud coughing during sleep; screaming while asleep.
Sopor.
Hunger at night when waking.
Unrefreshing sleep.
Voluptuous, vivid, mournful dreams; dreams of murder or of the occupations of the day, &c.
Anxious dreams of fatal accidents.
Jerks, cries, starts with fright, or bursts of laughter, or tears and groans during sleep.
(Sleeps with eyes half-opened,).
Sleeps with mouth open.
At night, jerking and restlessness in the legs, headache, anguish, nightmare, ebullition of blood and palpitation of heart, stomach-ache, colic, asthmatic sufferings, &c.
Lying on l. side is difficult on account of the palpitation of heart and stitches.
It is impossible to remain lying down at night on account of every position being uneasy.
Child sleeps all day and cries all night.
Generalities
Affections in general of r. eye; r. side of face; r. hypochondrium; r. abdominal ring; l. chest; l. lower extremity; general symptoms r. side (though they may spread to the l.); hair of head; rectum; bladder; hands; fingers; finger-joints; back part in the lumbar region, and ankles.
Hard hearing; smell too sensitive.
Deep furrows on the face; same on forehead; sensations in the temples.
Collection of water in the mouth, i.e., "mouth waters.".
Pains in different parts as from flatus over r. hip; below chest; in lower abdomen, &c.
Obstructed evacuation; painless diarrhoea.
Anything running from r. to l.
Apoplexia; erethism of blood accompanied with flashes of heat; chlorosis.
Consumption resulting from badly treated pneumonia.
Crooked legs; ankles weak; painless paralysis; old sprains; tension, tightness of the joints.
Enlargement of the bones.
Drawing and tearing in extremities, agg. at night and during repose; sometimes also in the afternoon; every second day, and esp. in windy and rainy weather, amel. by heat.
Shooting pains, internal and external.
Painful stiffness of muscles and joints, often with torpor and insensibility of the extremities.
Numbness of the limbs.
Great liability to strain the back, which, when it occurs, is often followed by stiffness in nape of neck.
Cramps and contraction of limbs.
Alternate spasmodic and involuntary extension and retraction of some of the muscles, or some of the extremities.
Shocks and jerks in some of the limbs or throughout the body, during sleep and on waking.
Cramps, internal and external, agg. at night.
Attacks of epilepsy, sometimes with cries, foam at the mouth (loss of consciousness, throws the arms and limbs about), and great anguish of heart (imagined he would have to die).
Dropsical and inflammatory swellings.
Varices.
Arthritic nodosities.
Swelling of the glands.
Inflammation of the bones, with nocturnal pains.
Distortion and softening of the bones.
Ulceration of the bones.
The symptoms are frequently agg. towards 4 p.m., and begin to abate towards 8 p.m., the weakness excepted.
Periodical sufferings.
The whole body feels bruised.
Ebullition of blood throughout the body, esp. in the evening, with inquietude and trembling.
Sensation, as if the circulation of the blood were suspended.
Internal weakness.
Great nervous excitability.
Fear of movement, with constant desire to remain lying down.
Total prostration of strength, with falling of the lower jaw, eyes cloudy and half closed, and slow respiration through the mouth.
Great emaciation, also with children.
Fainting fits, esp. in evening, and sometimes also on lying down, with loss of consciousness, cloudiness of sight, and great listlessness.
Trembling of limbs.
Want of vital heat.
Great desire for, or marked repugnance to fresh air, with excessive sensitiveness to cool air.
Great tendency to take cold.
agg. From east winds.
≡ more ...