Club Moss, Lycopodium, Lycop, Lycopod, Lyc.
HPUS
indication of Lycopodium Clavatum:
Digestion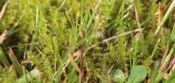 Have you ever used Lycopodium? Yes No


Below are the main rubriks (i.e strongest indications or symptoms) of Lycopodium in traditional homeopathic usage, not approved by the FDA.
GENERALITIES
Fatigue
After eating sudden repletion; irresistible drowsiness; followed by weariness; pressure and tension in the liver; especially after satisfying one's appetite; constantly spitting food; palpitation of heart.
Sleep
Sleepy during day, wakeful at night, mind too active.
Comatose state; often with fever and exanthemata.
Child sleeps with half open eyes and throws its head from side to side, with moaning.
Sleep restless; at ease in no position; cries out, starts, has anxious dreams; jerks of the limbs.
Sleep uneasy; wakes often, quite awake at 4 A.M.; anxious, awakes often and cannot soon sleep again.
On awaking cross, kicks, scolds; or awakes terrified, as if dreaming; feels unrefreshed; hungry when awaking at night.
Nausea and vomiting
Everything tastes sour; sour eructations.
Frequent belching without relief.
Heart-burn, water-brash.
Hiccough.
Nausea in pharynx and stomach; morning's fasting; in the room, passing off in open air; in the morning and when riding in a carriage; after cold, not after warm drinks (in chills).
Vomits food and bile; coagulated blood; sour substances; dark greenish masses after eating or drinking.
Eating and drinking
Eating or drinking 16, 27. Eating 29. Drinking 2. Warm drink 13. Cold drink 16.
Aggravation by cold drinks (except water in some cases). θ Angina. θ Diphtheria.
Tissues
Emaciation and debility from loss of fluids; upper parts wasted; lower limbs swollen. θ Ascites.
Glandular swellings.
Bones inflamed, mostly the ends; nocturnal bone pains.
Sensation as if void of marrow.
Softening; caries.
Contact, Injuries, etc.
The whole body feels bruised.
Touch 10, 17, 18, 20, 46. Pressure 17, 18. Scratching 4. Riding 16, 21.
Soft parts feel painful to touch or pressure.
Nerves
Formication of affected limbs.
Pain drawing, tearing, worse at night; muscles and joints rigid; sensation of torpor in affected part.
Involuntary alternate extension and contraction of muscles.
Spasms, with screaming, foaming at the mouth, unconsciousness; throwing the arms about; cardiac anguish; imagines he will die.
Causes depression of nearly all functions.
Great emaciation and internal debility.
Paralysis.
Temperature and weather
Generally inclination for the open air.
Warmth 3, 4, 10, 17, 27, 34. Open air 3, 26. Uncovering 3. Wind 27. Wet weather 34.
Cold drinks 13.
Aggravation from moistening the diseased parts.
Chill, Fever and Sweat.
Chill from 4 to 8 P.M., with numb hands and feet, icy-cold at 7 P.M.; feels as if lying on ice; on awaking from a dreamy sleep, covered with sweat; afterward violent thirst; one sided (left); chilly all over at 9 P.M. even heat of stove won't warm.
Nausea and vomiting then chill, followed by sweat without intervening heat; or sour vomiting between chill and heat; chill followed by bloated face and hands.
Flushes of heat over the whole body, mostly toward evening; with frequent drinking of small quantities at a time; constipation and increased micturition.
Heat, with red cheeks, alternating with chilliness; hectic fever (with suppuration of the lungs).
Heat, with inclination to uncover.
Sweat from the least exertion; cold, sour, bloody, or offensive smelling like onions; clammy at night, often with coldness of the face.
Old, broken-down cases of malaria; chill; sweat greasy.
Typhus with stupefaction; murmuring, delirium, subsultus tendinum; meteorism; constipation.
Attacks
Faintish, at certain hours in the day; worse every fourth day (pain from hip to foot).
Full moon 23. Alternate days 27, 34. Worse in the spring.
Sides.
Right 3, 7, 19, 32, 33. Left 5, 18, 28, 33.
Right to left throat, chest, abdominal and ovarian symptoms.
Within outward 3. Above downward 3, 13, 19, 31. Below upward 24.
≡ more ...