Club Moss, Lycopodium, Lycop, Lycopod, Lyc.
HPUS
indication of Lycopodium Clavatum:
Digestion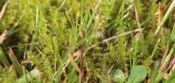 Have you ever used Lycopodium? Yes No


Below are the main rubriks (i.e strongest indications or symptoms) of Lycopodium in traditional homeopathic usage, not approved by the FDA.
GENITALS ETC
Urine
Pain in back before urinating; ceases after flow; Slow in coming, must strain
Retention
Polyuria during the night
heavy red sediment
Child cries before urinating ( Borax Bor.)
Female
Vagina dry
Leucorrhoea, acrid, with burning in vagina
Genitals
Male; No erectile power; Impotence
Premature emission ( Caladium Seguinum Calad.; Selenium Sel.; Agnus Castus Agn.) Enlarged prostate
Condylomata.
Coition painful
Right ovarian pain
Varicose veins of pudenda
Discharge of blood from genitals during stool.
Menses
Female; Menses too late; last too long, too profuse
≡ more ...