Club Moss, Lycopodium, Lycop, Lycopod, Lyc.
HPUS
indication of Lycopodium Clavatum:
Digestion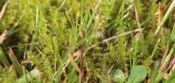 Have you ever used Lycopodium? Yes No


Below are the main rubriks (i.e strongest indications or symptoms) of Lycopodium in traditional homeopathic usage, not approved by the FDA.
GENITALS ETC
Urine
Severe backache, relieved by passing urine.
Bearing down over the bladder, frequent desire to urinate; pains worse lying down, especially at night; better from horseback riding.
Turbid, milky urine, with an offensive, purulent sediment; dull pressing in region of bladder and abdomen, disposition to calculi. θ Cystitis.
Urging to urinate, must wait long before it will pass.
Incontinence of urine.
No urine secreted.
Urine scanty, dark red, albuminous with strangury; deposits a red, sandy sediment, frequent and copious at night, scanty by day; pale.
Haematuria, from gravel or chronic catarrh.
Stitches in the neck of the bladder and anus at the same time.
Before passing water, the child screams with pain; red sand on the diaper.
Jerking, cutting in the urethra after urinating.
Male
Impotence penis small, cold and relaxed; also from poisoning with chlorine; after onanism.
Excessive and exhausting pollutions.
Soreness between the scrotum and thigh.
Itching of inner surface of the prepuce; yellowish tumor behind the corona glandis.
Female
Sensation of pressure through the vagina when stooping.
Physometra; wind discharged from the vagina.
Vagina dry; burning in vagina during and after coition.
Womb
Dropsy of the uterus.
Genitals
Erections feeble; during an embrace falls asleep.
Nymphomania.
Cutting across the hypogastrium right to left; ovaries diseased, right to left; ovarian tumors, ovarian dropsy.
Leucorrhoea in starts milky; blood-red worse before the full moon; corroding.
Increased discharge of blood from the genitals during every passages of hard or soft stool.
Occasional sharp pains running around the labia.
Varices of the genitals.
Erectile tumors.
Polypi.
Dry pediculated, painless condylomata.
Inflammation of the external genitals.
Menses
Menses profuse, protracted; flow partly black, clotted, partly bright red or partly serum with labor-like pains, followed by swooning.
Before the menses, sad, chilly, abdomen bloated.
Menses suppressed, also from fright -delay of first menses.
Pregnancy
Disposition to miscarriage; moles.
During the labor-pains she must keep in constant motion; with weeping; labor-pains run upward.
Nipples sore, fissured, or covered with scurf; bleed easily; stitches and burning.
Hard, burning nodosities in mammae; with stitching pains.
≡ more ...