Club Moss, Lycopodium, Lycop, Lycopod, Lyc.
HPUS
indication of Lycopodium Clavatum:
Digestion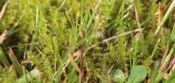 Below are the main rubriks (i.e strongest indications or symptoms) of Lycopodium in traditional homeopathic usage, not approved by the FDA.


Have you ever used Lycopodium? Yes No

HEAD
Headache
Pain in temples, as if screwed together; worse during menses.
Pressing headache on the vertex; worse from 4 to 8 P.M., and from stooping; followed by great weakness.
Headache after breakfast.
Headache worse from warmth of bed, getting warm while walking and from mental exertion; better from the open, cold air, and uncovering the head.
Scalp
Pityriasis in spots on the scalp.
Hair falls off after abdominal diseases; after parturition; with burning, scalding, itching of the scalp, especially on getting warm from exercise during the day.
Hair becomes grey early.
Outer head
Eruption, beginning on the back of the head; crusts thick, easily bleeding oozing a fetid moisture; worse after scratching, and from warmth.
Inner head
Stitches in the temples, mostly the right, from within outward.
Tearing in the forehead or right side of the head, extending down to the neck with tearing in the face, eyes and teeth; worse on raising one's self, better on lying down.
Tension in the head.
≡ more ...