Club Moss, Lycopodium, Lycop, Lycopod, Lyc.
HPUS
indication of Lycopodium Clavatum:
Digestion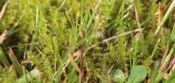 Have you ever used Lycopodium? Yes No


Below are the main rubriks (i.e strongest indications or symptoms) of Lycopodium in traditional homeopathic usage, not approved by the FDA.
HEAD
Headache
Cactus Grandiflorus Cactus has a congestive headache which becomes extremely violent with flushed face if he does not eat at the regular time. One distinguishing feature is that with the Lycopodium headache, if he eats something, the headache is better while the Cactus Grandiflorus Cactus headache is worse from eating. Lyc. and especially Phosphorus Phos. and Psorinum Psorinum have headaches with great hunger.
At or about the beginning of the attack there is a faint all-gone hungry feeling which eating does not satisfy. Such is the nature of Phosphorus Phosphorus and Psorinum Psorinum when the appetite and headache are associated.
The Lycopodium headache is worse from heat, from the warmth of the bed, and from lying down, better from cold, from the cold air, and from having the windows open. Lean, emaciated boys are subject to prolonged pains in the head. Every time this little fellow takes cold he has a prolonged, throbbing, congestive headache, and from day to day and from month to month he becomes more emaciated, especially about the face and neck. This same trouble is present when a narrow chested boy has a dry, teasing cough, without expectoration, and emaciates about the neck and face.
The headaches are throbbing and pressing, as if the head would burst.
but this is not so important as the manner in which they come on, the circumstance of their cause, the things that the child does and the fact that they are better from cold, worse from noise and talking, worse from 4 to 8 P.M., and he emaciates from above downward.
These are more important than the quality of the pain that the patient feels, but if he describes the quality of the pain it is spoken of as a throbbing, pressing, bursting or as a fullness.
Lyc is subject to periodical headaches, and headaches connected with gastric troubles. If he goes beyond his dinner hour a sick headache will come on. He must eat with regularity or he will have the headache which he is subject to. This is somewhat like a Cactus Grandiflorus Cactus headache.
Scalp
Upon the scalp we find eruptions in patches, smooth patches with the hair off. Patches on the face and eczematous eruptions behind the ears, bleeding and oozing a watery fluid, sometimes yellowish watery.
The eczema spreads from behind the ears up over the ears and to the scalp. Lyc is a very important remedy to study in eczema of the infant.
≡ more ...