Club Moss, Lycopodium, Lycop, Lycopod, Lyc.
HPUS
indication of Lycopodium Clavatum:
Digestion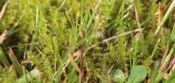 Below are the main rubriks (i.e strongest indications or symptoms) of Lycopodium in traditional homeopathic usage, not approved by the FDA.


Have you ever used Lycopodium? Yes No

MIND
Mind
Melancholy, afraid to be alone
Little things annoy
Extremely sensitive
Averse to undertaking new things
Headstrong and haughty when sick
Loss of self-confidence
Hurried when eating
Constant fear of breaking down under stress
Apprehensive
Weak memory, confused thoughts; Spells or writes wrong words and syllables
Failing brain-power ( Anacardium Anac.; Phosphorus Phos.; Baryt.) Cannot bear to see anything new
Cannot read what he writes
Sadness in morning on awaking.
≡ more ...