Club Moss, Lycopodium, Lycop, Lycopod, Lyc.
HPUS
indication of Lycopodium Clavatum:
Digestion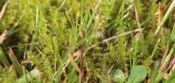 Below are the main rubriks (i.e strongest indications or symptoms) of Lycopodium in traditional homeopathic usage, not approved by the FDA.


Have you ever used Lycopodium? Yes No

MIND
Mind
Silent, melancholy, and peevish humour; despair of eternal salvation.
Desponding, grieving mood.
Sadness when hearing distant music.
Anguish, esp. in region of epigastrium, with melancholy and disposition to weep; esp. after a fit of anger, or on the approach of other persons.
Sensitive disposition.
Dread of men; desires to be alone, or else aversion to solitude.
Excitement after a glass of wine, almost mischievous.
Must laugh if any one looks at her to say anything serious.
Inclined to laugh and cry at same time.
Irritability and susceptibility, with tears.
Irascibility.
Obstinacy.
Estrangement and frenzy, which manifest themselves by envy, reproaches, arrogance, and overbearing conduct.
Disposition to be very haughty when sick; mistrustful; does not understand anything one says to them; memory weak.
Avaricious.
Character, mild and submissive.
Complete indifference.
Aversion to speaking.
Fatigue from intellectual exertion, and incapability of devotion to mental labour.
Giddiness.
Inability to express oneself correctly; misapplication of words and syllables.
Confused speech.
Confusion about everyday things, but rational talking on abstract subjects.
Inability to remember what is read.
Stupefaction.
Dulness.
≡ more ...