Club Moss, Lycopodium, Lycop, Lycopod, Lyc.
HPUS
indication of Lycopodium Clavatum:
Digestion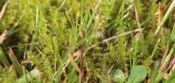 Below are the main rubriks (i.e strongest indications or symptoms) of Lycopodium in traditional homeopathic usage, not approved by the FDA.


Have you ever used Lycopodium? Yes No

MIND
Mind
Hypochondriac, tormenting mood; he feels unhappy (the first two days).
Exceedingly melancholy, dejected, joyless.
Sad, hypochondriac (peevish) mood.
Depressed mood (aft. 17 d.).
The child loses its cheerfulness, becomes quiet and dispirited.
Seeks for solitude.
Dread of men (1st d.).
When other persons come too near her, she feels anguish in the scrobiculus cordis.
She flees from her own children.
Melancholy, in the evening.
Melancholy ill-humor, sad thoughts.
Sad mood; she has to weep all day long and could not content herself, without cause.
Sad, despairing, at last disposed to weep.
Despair; weeping.
Sad of heart.
Extremely sad and disheartened.
Disposition to weep, with chilliness.
He weeps and cries, at first, about the past, then about the coming evils.
Great oppression in the scrobiculus cordis from vexation.
Great anxiety, as it were, in the scrobiculus cordis, without any particular thoughts (aft. 24 h.).
Internal anguish, in the forenoon, and internal chilliness, like an internal trembling.
Anxiety in the evening, things are half confused before her eyes.
Anxious, fearful, timid.
Great timidity (10th d.).
Great fear of phantoms, which crowd upon her fancy in the evening; during the day she is disposed to weep.
In the evening, in the dark, he is frightened because a door he wants to open, opens with difficulty.
He is afraid in the evening, on entering a room, as if he saw somebody; by day also he sometimes imagines he hears somebody in the room.
She is afraid of being alone.
Internal restlessness (aft. 24 h.).
Impatience.
Very much discouraged and tired.
Lack of confidence in his strength.
Pusillanimous, sad, fanciful.
Distrustful, suspicious, inclined to take things ill.
Extremely distrustful and suspicious.
Despairing and inconsolable.
Extremely sensitive in spirit; she weeps on being thanked (aft. 20 h.).
Excessively irritable, timid and peevish.
Great timidity.
Very timid, all day.
She is easily frightened and startled.
Every noise hurts her.
Discontented (aft. 72 h.).
Very irritable and inclined to melancholy.
Peevishness.
Peevish and dejected (15th d.).
She thinks of a number of disagreeable occurrences in former times, which vex her, even at night, when she wakes up.
He has trouble to conceal his internal obstinacy and vexation.
Excessive excitement and apprehension.
He smiles without being merry, capricious.
The child becomes disobedient, though not ill-humored.
Obstinate, self-willed, refractory, passionate, angry.
Very violent and irritable.
Violent mood, without peevishness (aft. sever. h.).
She cannot bear the least contradiction, and at once gets beside herself for vexation.
Angry fury, partly against himself, and partly against others.
Easily excited to vexation and anger.
He quarrels in mind with absent persons.
Insanity and fury, breaking out in envy, pretensions and ordering others about (aft. 12 d.).
As if insane, she seeks for quarrels, makes ungrounded reproaches, abuses most violently and beats the person whom she abuses (aft. 2 h.).
Ennui (aft. 2 d.).
Insensibility to external impressions.
Indifferent to external impressions, with irritable mood.
Indifferent in the highest degree.
Indifference.
Aversion to talking.
Simultaneously inclined to weeping and laughing.
After being anxious, there is a great inclination to laugh about trifles, for several hours, and then weeping for half an hour, without cause.
Over-merry, with whirling giddiness.
Overwheening and extravagantly merry.
When any one looks at her, while relating a serious matter, she has to laugh.
Involuntary whistling and humming tunes.
After excessive merriment, as if he was obliged to distort his features, there follow ill-humor and impatience.
Weakness of memory (aft. 3 d.).
Distracted action.
Living, as it were, beside oneself, as at the commencement of a fever.
When thinking, his head feels empty, he cannot grasp a thought.
He cannot do nor think anything; he spends his time in trifling, and is not able to resolve to do what he has to do.
He cannot hold fast a thought; he finds it difficult to express himself and to find the fitting words, especially in the evening.
She cannot grasp a thought, because her head is occupied by an internal tension.
His thoughts, as it were, stand still, the mind is awkward and, as it were, rigid, like a numbness without gloominess.
He can properly speak about higher and even abstract things, but gets confused in everyday matters; e.g., he says plums when he means to say pears.
Slips in words and syllables.
Choosing the wrong words.
He cannot read, because he mistakes and confuses the letters; he sees them and can copy them, but he cannot remember their signification; he knows, e.g., that Z is the last letter of the alphabet, but has forgotten its name; he can write what he desires, writes the proper letters, but he cannot read what he has written.
The head is benumbed, as if unconscious.
The head is benumbed, as if from a spoiled stomach.
Violent numbness of the head.
Pressive numbness of the head, especially above and in the eyes, in the evening.
Obscuration of the head, with dull pressure in the sinciput, as when a cold has been driven in, with dryness of the lips and the mouth, and with thirst, as if intoxicated, for several mornings.
She felt as if everything was going to vanish before her (3d d.).
Reeling in the morning, and feeling of heaviness in the eyes.
As soon as she sees anything going round, she has for an hour the feeling as if things turned around in her body.
Numbness in the head as from vertigo, in the forenoon, with a sensation, as if her eyes were deep in their orbits, causing also thinking and comprehension to be difficult.
Vertigo in the forenoon; everything turned round with her, with strong inclination to vomit.
Vertigo, on rising from the seat.
Vertigo, when drinking.
Vertigo in a hot room (aft. 23 d.).
Vertigo in the morning, on and after rising from bed, so that he reeled to and fro (aft. 30 d.).
≡ more ...