Club Moss, Lycopodium, Lycop, Lycopod, Lyc.
HPUS
indication of Lycopodium Clavatum:
Digestion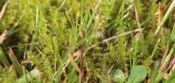 Below are the main rubriks (i.e strongest indications or symptoms) of Lycopodium in traditional homeopathic usage, not approved by the FDA.


Have you ever used Lycopodium? Yes No

MIND
Mind
Unconscious.
Weak memory; confused thoughts; mixes up letters and syllables, or omits parts of words in writing.
Uses the wrong words for correct ideas.
Absent-minded, thinks he is in two places at the same time.
Dread of men wants to be alone; also in children; or, dread of solitude, with irritability and melancholy.
Imperious manner; scolds; commands.
Weeps all day, cannot calm herself.
Sad, or cheerful and merry.
Loss of confidence in his own vigor.
Doubts about one's salvation.
Anxious as if about to die; even prepares final messages.
Satiety of life, particularly mornings in bed.
Indifferent, taciturn.
Sensitive, even cries when thanked.
Vehement, angry, headstrong.
After a fright, liver complaints.
≡ more ...