Club Moss, Lycopodium, Lycop, Lycopod, Lyc.
HPUS
indication of Lycopodium Clavatum:
Digestion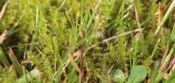 Below are the main rubriks (i.e strongest indications or symptoms) of Lycopodium in traditional homeopathic usage, not approved by the FDA.


Have you ever used Lycopodium? Yes No

MIND
Mind
Often in professional men, like lawyers and ministers, who have to appear in public, there is a feeling of incompetence, a feeling of inability to undertake his task, although he has been accustomed to it for many years.
A lawyer cannot think of appearing in court.
he procrastinates, he delays until he is obliged to appear, because he has a fear that he will stumble that he will make mistakes, that he will forget, and yet when he undertakes it he goes through with ease and comfort. This is a striking feature also of Silicea Silicea No medicines have this fear so marked as these two.
Lyc also has a religious insanity, which has a mild and simple beginning, a matter of melancholy. This religious melancholy grows greater and greater until he sits and broods. He has very often aversion to company, and yet he dreads solitude.
Now, let us follow that out a little further. The taciturnity is because the patient does not want to talk, wants to keep silent, yet, as I have said already, very glad to feel there is somebody else in the house and that she is not alone. She is perfectly willing to remain in a little room by herself, so that she is practically alone, yet not in solitude. If there were two adjacent rooms in the house you would commonly find the Lyc patient go into one and stay there, but very glad to have somebody in the other.
The Lycopodium patient often weeps in the act of receiving a friend or meeting an acquaintance. An unusual sadness with weeping comes over this patient on receiving a gift. At the slightest joy she weeps, hence we see that the Lyc patient is a very nervous, sensitive, emotional patient. Here it is
"Sensitive, even cries when thanked."
When lying in bed suffering from the lower forms of fevers, there is delirium and even un consciousness. He picks at imaginary things in the air, sees flies and all sorts of little things flying in the air.
"Excessively merry and laughs at simplest things."
A condition of insanity.
"Despondent"
The Lyc patient wakes up in the morning with sadness. There is sadness and gloom. The world may come to an end, or the whole family may die, or the house may burn up. There seems to be nothing cheering, the future looks black. After moving about a while, this passes off. This state precedes conditions of insanity, and finally a suicidal state comes, an aversion to life.
See how Lycopodium Clavatum takes hold of the will and actually destroys man's will to live. That which is first in man is his desire to be, to exist, and to be something, if ever so small. When that is destroyed, we see what a wonderful thing has been destroyed. The very man himself wills then not to be. It is a perversion of everything that makes the man, the destruction of his will.
"Apprehensiveness, difficult breathing and fearfulness."
"Anxious thoughts as if about to die."
"Want of self-confidence, indecision, timidity, resignation."
"Loss of confidence in himself and in everything."
"Misanthropic, flies even from his own children."
"Distrustful, suspicious and fault finding."
"Oversensitive to pain; patient is beside himself."
The mental symptoms of Lyc are numerous.
≡ more ...