Club Moss, Lycopodium, Lycop, Lycopod, Lyc.
HPUS
indication of Lycopodium Clavatum:
Digestion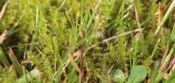 Have you ever used Lycopodium? Yes No


Below are the main rubriks (i.e strongest indications or symptoms) of Lycopodium in traditional homeopathic usage, not approved by the FDA.
MODALITIES ETC
Appetite
No thirst, adipsia.
Constant thirst, with dry lips and dry mouth; but when she took a little sip, she felt repugnance to it, and could not get it down; she felt sick, weary and languid.
Severe thirst, with fine foamy saliva in the mouth (aft. 1 h.).
Much thirst, she would like to drink all the time.
Great appetite and hasty eating.
Hunger, immediately after eating, though the stomach and abdomen were full and disturbed with it.
Excessive hunger; the more he eats, the more the stomach calls for, and as long as he eats, he feels well, but afterward he always has a sourish taste on his tongue, and also the saliva seems sour, though he does not perceive this when eating.
Rabid hunger, at noon, while eating, with a sensation as if she could not get satisfied.
Constant voracious hunger, in the afternoon, with a sensation as of heavy pieces in the stomach.
If she does not eat during her rabid hunger, she has headache, which passes off after eating.
Appetite, without any real hunger.
Lack of appetite (aft. 3 d.).
He does not relish his food, has no appetite at all.
Lack of appetite, but much thirst (aft. 30 d.).
Dislike to solid food, especially to meat, but there is thirst (1st d.).
She cannot eat at all, is always sated and without appetite, and when she eats anything, she feels a loathing, even to vomiting.
Almost loathing food.
Sometimes, he momentarily loathes even the best viands, before tasting them, but then he cannot get enough of them.