Club Moss, Lycopodium, Lycop, Lycopod, Lyc.
HPUS
indication of Lycopodium Clavatum:
Digestion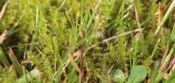 Have you ever used Lycopodium? Yes No


Below are the main rubriks (i.e strongest indications or symptoms) of Lycopodium in traditional homeopathic usage, not approved by the FDA.
MODALITIES ETC
Desires and aversions
He is tired. He has a tired state of the mind, a chronic fatigue, forgetfulness, aversion to undertaking anything new, aversion to appearing in any new role, aversion to his own work. Dreads lest something will happen, lest he will forget something. A continually increasing dread of appearing in public comes on, yet a horror, at times, of solitude.
"Dread of men and dread of solitude; irritability and melancholy."
Lycopodium Clavatum dread of men is not always a state of dread in women. It is a dread of people, and when that is fully carried out in the Lyc patient you see that she dreads the presence of new persons, or the coming in of friends or visitors she wants to be only with those that are constantly surrounding her does not want to be entirely alone.
wants to feel that there is somebody else in the house, but does not want company.
does not want to be talked to, or forced to do anything.
does not want to make any exertion, yet at times when forced to do so she is relieved.
"Taciturnity, desires to be alone."
Heat
warm applications ameliorate the pain in the knee, the suppurating condition and the gouty troubles. in an unusually warm bed, and in a warm room hives come out.