Club Moss, Lycopodium, Lycop, Lycopod, Lyc.
HPUS
indication of Lycopodium Clavatum:
Digestion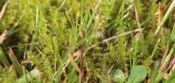 Have you ever used Lycopodium? Yes No


Below are the main rubriks (i.e strongest indications or symptoms) of Lycopodium in traditional homeopathic usage, not approved by the FDA.
MOUTH
Mouth
Bad odor from mouth.
Gums and teeth
Teeth excessively painful to touch
Toothache, with swelling of cheeks; relieved by warm application
Saliva
Mouth waters
Tongue
Dryness of mouth and tongue, without thirst
Tongue dry, black, cracked, swollen; oscillates to and from
Blisters on tongue
≡ more ...